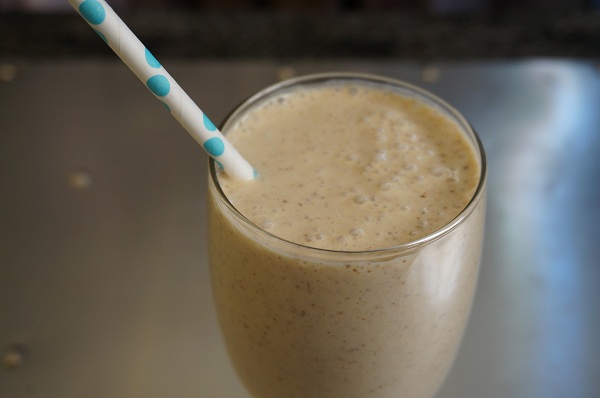 The Elvis and the Omega Smoothie
By Apryl Kane of Eff Yeah It's Vegan
There is nothing better to me than a hearty, vitamin-rich smoothie that I can run out the door with. When I first got my Blendtec, I was blending everything. Seriously, I didn't have the same smoothie twice for over 3 weeks. Then, I stumbled upon this beauty. I don't really know where the inspiration came from, but I knew what I had to do. By blending oats with my favorites (peanut butter, banana, and flax seeds), I created an incredibly filling smoothie that held me over until the early afternoon, tasted fantastic, and had Omegas, of which I'm constantly trying to increase my intake. Needless to say, I have this smoothie at least once a week, sometimes more.
In your Blendtec, combine the following:
8 oz (1 cup) almond milk
1 organic banana
1 heaping tbsp organic peanut Butter
2 tbsp flax seeds or 1 tbsp chia seeds
¼ c organic quick oats
1-2 c ice to taste
Add all ingredients to jar in order listed and secure lid. Select "Smoothie." Blend until smooth enough to go through a straw. Enjoy!