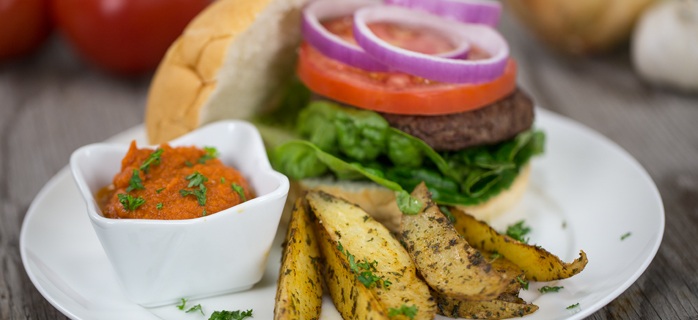 Spicy Ketchup [Recipe of the Week]
Spicy Ketchup
Get the full recipe on the Blendtec Recipes page.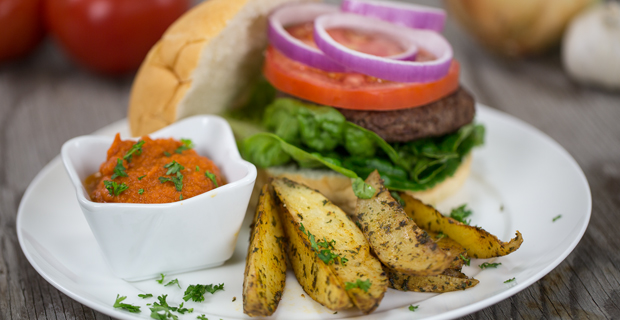 I don't know about you, but I love my condiments. I enjoy being able to add different toppings to what I'm eating, and giving it some more flavor. Whether it's marinating my meat in a marinade, BBQ sauce, orange sauce; or dipping my chicken strips in ranch, honey mustard; or dipping my fries in fry sauce (it's a Utah thing I've been told) or ketchup. Some of things I make myself, while others, I have to buy my favorite brand (like Sweet Baby Ray's BBQ sauce, so good!).
My Blendtec blender makes it super easy to make a lot of these condiments and sauces. This recipe for spicy ketchup is no exception.
Don't be scared off by the fact that it has quite a few ingredients; a lot of these you probably already have in your cupboards. Besides, this way you can make healthy ketchup to enjoy with your favorite foods and you exactly what's going into it.
Spicy Ketchup
2 tbsp olive oil
1 medium yellow onion, roughly chopped
1 clove  garlic, roughly chopped
1½ lbs
tomatoes, roughly chopped
1-6oz can tomato paste
1 tbsp 
apple cider vinegar
Find the instructions here.
Let us know how you like it in the comments below.