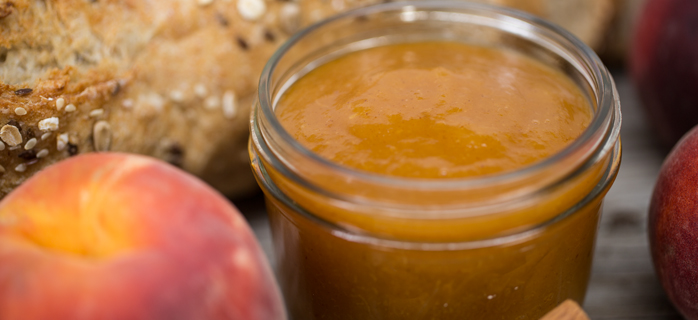 Peach Butter [Recipe of the Week]
Peach Butter
Ingredients
3 lbs peaches, peeled and pitted
1 tsp ground cinnamon
½ cup honey
½ cup granulated sugar
1 tsp vanilla extract
Get the full recipe on the Blendtec Recipes page.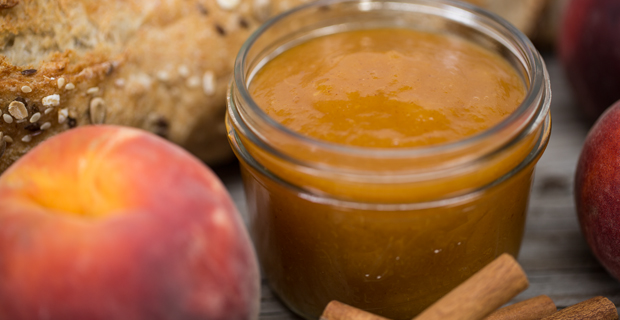 Don't let the name fool you! This is in no way "butter," it's more like a less sugary jam or spread. This delectable treat has just the right amount of sweetness; and, if you love cinnamon, you're in for a treat! The peaches compliment the cinnamon flavor so well; it's not too much, not too little, it's just the right amount! Sounds delicious on it's own, doesn't it? You can definitely eat this stuff by the spoonful. If you prefer it with something else, we've got a few ideas! One of our favorite ways to eat it is with yogurt or ice cream – yum! It's also great on toast, English muffins, biscuits or crumpets. Try it on a thick slice of pound cake or eat it with crackers. You could even use it as a glaze on meat! Or add it to your favorite breakfast pancake, waffle, French toast, or crêpe.
Have other suggestions? Comment below with your ideas of how to use Peach Butter.