Grain to Flour Goodness – SALE IS OVER
Compact, powerful, and built to last, the Kitchen Mill quickly grinds grains, dried beans, and other legumes into fresh, nutritious flour. With Blendtec's Kitchen Mill, you'll benefit from every ounce of nature's goodness.
You can receive $20 off the retail price of $179.95. Enter promo code kitchenmill at checkout.
Hurry and order—this deal ends 2/15/13.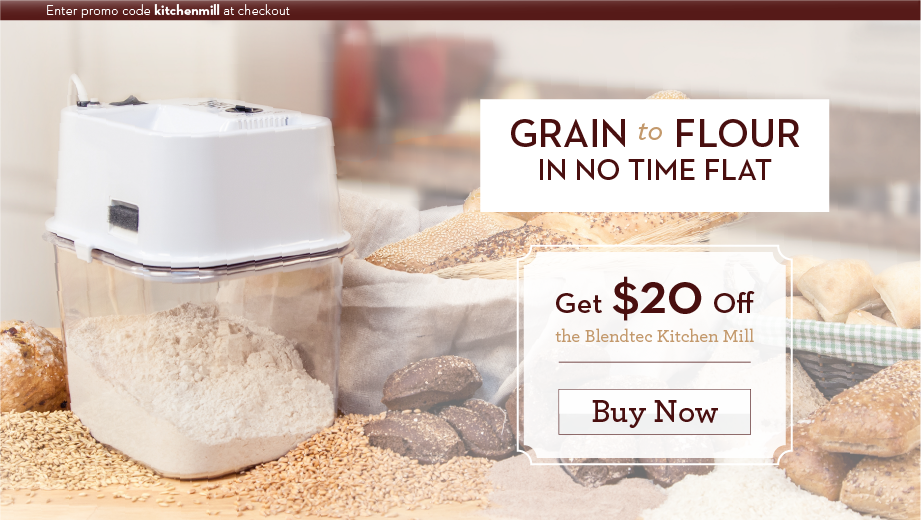 US and Canada residents only. Not valid with any other offer.