Glazed Lemon Bread [Recipe of the Week]
Glazed Lemon Bread
Ingredients
Batter:
¾ c shortening
1½ c granulated sugar
3 large eggs
¾ c buttermilk
zest of 1 lemon
2¼ c all-purpose flour
¼ tsp baking soda
¼ tsp kosher salt
Glaze topping:
2 c powdered sugar
3½ tbsp fresh lemon juice
Get the full recipe on the Blendtec Recipes page.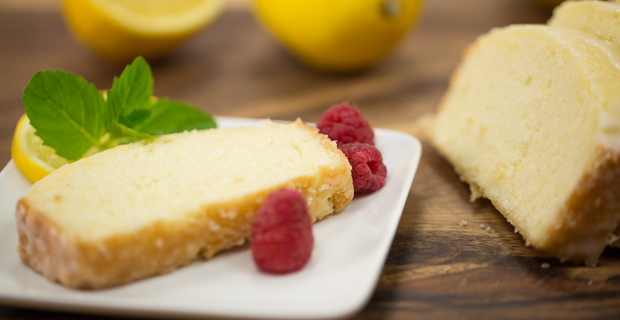 This glazed lemon bread is perfect for any occasion. Enjoy it at a baby or bridal shower, any holiday, as a refreshment at a wedding reception, or just for dessert after dinner any night of the week. The delicious, sweet lemon flavors in this bread are sure to be a hit the spot and everyone can enjoy it. It's simple to make, and you could even try putting fruit in it before you cook it to give it a variety of flavor.
Not a fan of lemon flavored foods? Try making a lime, orange, grapefruit, or other citrus flavored bread. These may not be breads that you hear of or have ever tried, but it's something new and different. Just substitute the zest and juice of the other fruit you choose in place of the lemon zest and juice. Go ahead, give it a try and let us know what you think in the comments below.