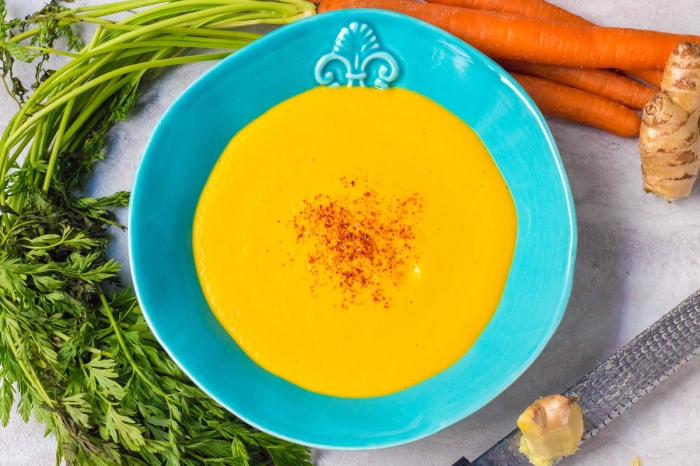 Creamy Carrot Coconut Soup
By Kasey Potts of Kasey's Kitchen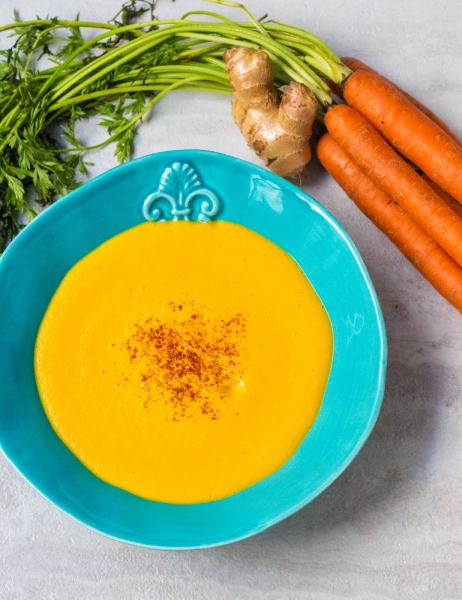 Creamy Carrot Coconut Soup
Ingredients
1 bag of baby carrots
1 cup of water
¼ cup brown sugar
2 tbsp grated ginger
1 can of coconut cream (milk)
salt and pepper to taste
Preparation
Place carrots in a small pan, add brown sugar, ginger and water. Cover and simmer until carrots are tender.
Strain carrots, but keep the remaining liquid.
Place carrots into Blendtec along with the coconut cream and set to the "Soup" setting. If you find that the mixture is a bit too thick for your taste, add in a bit of the carrot liquid.
Season with salt and pepper to taste.
Tip: Want more of a kick? Add the ginger after the carrots are cooked for a bigger bite!
About the Author:
Kasey's Kitchen is a food and lifestyle site aiming to encourage Millenials to get into the kitchen! Wielding her teal spatula, Kasey Potts is the driving force behind this "Culinary Community" that has quickly grown from a college-based food blog to a social media powerhouse. Kasey is here to show her fellow foodies how to cook, where to eat and what they need in their lives to make it even more delicious!
Keep Up with Kasey on social media:
www.facebook.com/kaseyskitchen
www.instagram.com/kaseys_kitchen