Category Archives:
Raw Recipes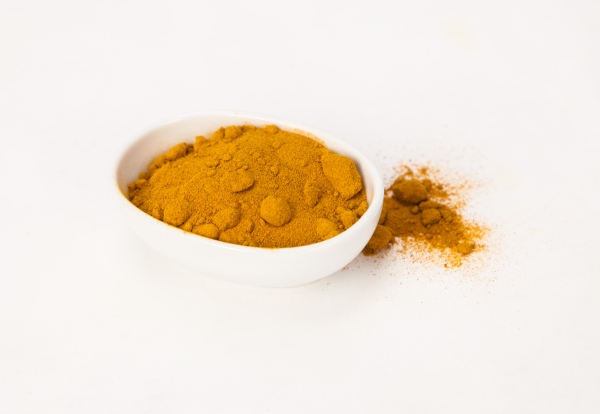 Raw food chef Chaya-Ryvka of the Living Vision is well known as a gourmet raw food pastry chef. Her five star desserts have attracted people from across the globe. On a quest for a warm tea of sorts she stumbled upon a warm drink made with steamed almond milk, turmeric and raw honey. Have you heard the buzz about turmeric? It's an anti inflammatory, an immune booster, an antioxidant and more. Check out her version of this frothy and delicious vegan milk elixir.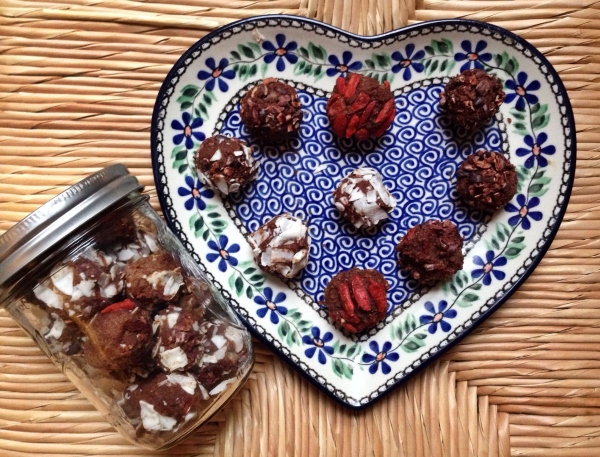 Check out this guest post from Ksenia Avdulova of Breakfast Criminals on raw Cocoa Protein Truffles. These truffles made with nuts are dates are the perfect alternative to store-bought nutrition bars. They are the right texture, naturally sweet enough to satisfy a sweet tooth and "choc" full of vitamins, protein, fiber and minerals. Best of all they are easy to make!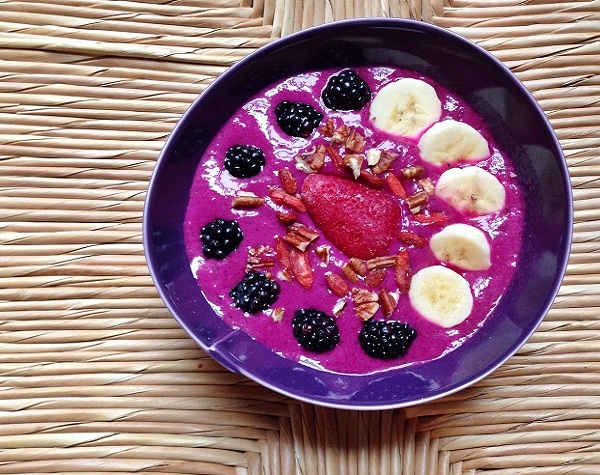 Ksenia Avdulova of Breakfast Criminals loves smoothie bowls. Smoothie bowls packed with superfoods are a great way to get all your nutrients and start the day feeling energized. Use frozen acai or pitaya packs and you won't taste added greens but you'll reap all of the benefits! Smoothie bowls are refreshing, nutritious, gluten-free, dairy-free, and raw vegan!