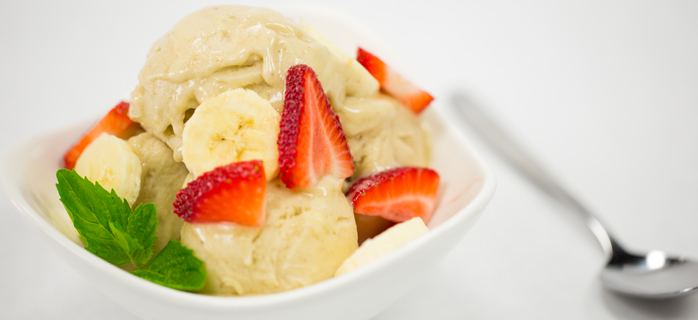 Banana Soft Serve [Recipe of the Week]
Banana Soft Serve
Get the full recipe on the Blendtec Recipes page.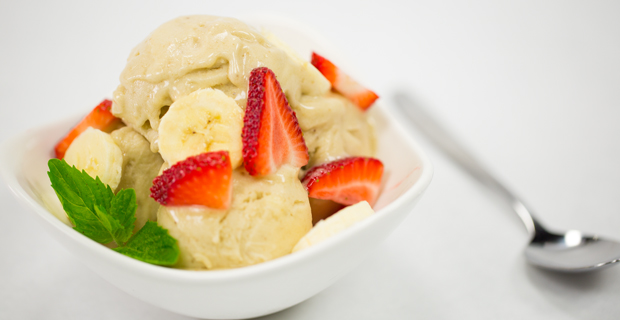 This faux ice cream is creamy and delicious, and it only calls for 2 frozen bananas. How much easier can a recipe get? It's also a simple recipe to modify according to your taste buds. If you don't want just banana flavor, try adding a few frozen strawberries or some of your other favorite fruits for more flavor. You can also enjoy it with some of these delicious mix-ins (just add them in right before your done blending, or sprinkle over the top): cinnamon, vanilla or almond extract, almond or hazelnut butter, chocolate chips, or your favorite candy bar.
The possibilities for how to prepare this simple dessert are endless!
Ingredients
2 bananas, quartered and frozen
Directions
Peel and quarter bananas; freeze until solid.
Add frozen banana pieces to Twister jar and place Twister lid on jar. Hold Twister lid and with other hand, select "Speed Up" to Speed 7 and blend until smooth. Turn Twister lid counterclockwise during blending.
You can also substitute some of the frozen banana with another frozen fruit, such as strawberries, pineapple, or mango.
Let us know in the comments below what you created.