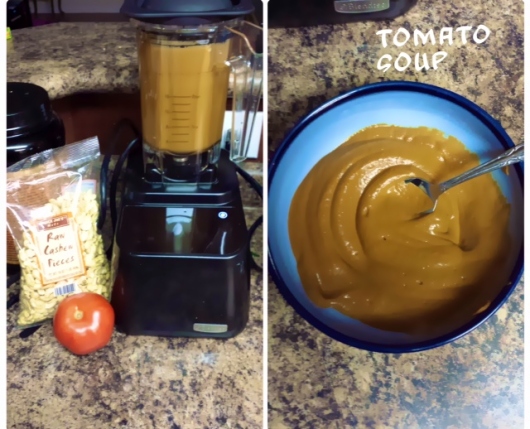 3 Simple Make Ahead Recipes
By Tasha Edwards of Hip Healthy Chick
As a fitness professional who is always on the go and mother of two active children, I find myself constantly searching for quick, healthy and easy options I can take with me or make in a minimal amount of time to soothe my raging appetite. I am not a fast food person, and I love fresh ingredients. My family and I also have different food preferences, so I have found a few things that help us meet in the middle: sauces, smoothies and soups.
I follow a plant-based diet, but my family does not. We often share grains and vegetables but eat different proteins. One can only eat so much tofu and tempeh, so I learned to use/make different marinades to change the flavor. Usually at the beginning of the week, I will steam a bunch of tempeh, and my husband will grill chicken breasts. Then, we decide how to use it during our weekly meals. I like to marinade my chicken, and my children like to dip. One of the sauces I use is a spicy Orange Chipotle sauce. I often brush the tempeh and grill it, but it can be used as a marinade as well.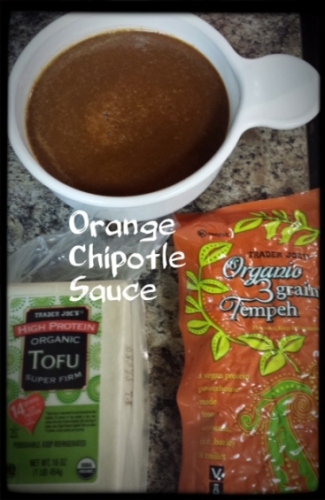 Orange Chipotle Sauce
2-3 chipotle peppers in adobo sauce, depending on how much heat you like
2 tsp of adobo sauce from the can
2 medium tomatoes (or 1 large)
2 tsp honey
Juice of two oranges
1 tsp chipotle orange salt (sea salt is fine)
2 tsp cilantro
Cumin to taste
Add all of the ingredients to your jar and blend until smooth. I used the Batters cycle.
Some nights, when returning home from the gym, I'm exhausted and don't want to eat. Other times, I wake up in the morning, exhausted from the gym, and I don't want to cook. That's when smoothies come in handy. Everyone in my house LOVES smoothies. I deal with a lot of bursitis in my Achilles, and dark leafy greens, ginger, turmeric, the bromelain in pineapple, and the omega 3's are inflammation fighters. I used that information to create my inflammation fighting smoothie. My kids (both athletes) drink it up!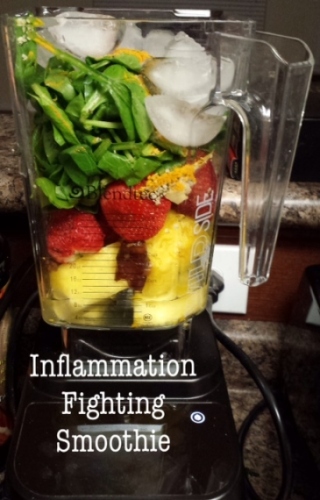 Inflammation-Fighting Smoothie
1 cup pineapple
1 cup strawberries
2 cups spinach
1 inch piece of fresh ginger
1 tsp turmeric
1 tbsp hemp seed
5 pitted dates (or a sweetener of your choice if you so choose)
½ cup of water (more if you're using frozen fruit)
Handful of ice (if you are not using frozen fruit)
I used my Blendtec's Smoothie cycle, and it came out perfectly.
What I LOVE about the Blendtec is the Soup cycle. I am always cold, and there is nothing like a quick, healthy, delicious soup to warm you up. Years ago, I learned to use potatoes as a method for making quick soups, boiling the potato and then adding sautéed vegetables (broccoli, squash, mushrooms, etc.), blending them together and then having a "creamed" soup. In recent years, I learned that cashews make the creamiest, most delicious soups. Here's a recipe for my daughter's favorite tomato soup. We just add protein on the side and a salad and dinner is served!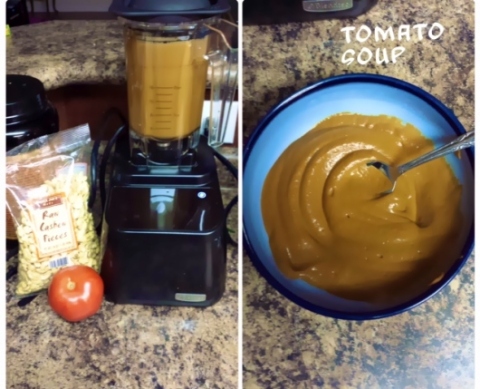 Tomato Soup
½ cup of cashews soaked for at least an hour
½ cup of sundried tomatoes soaked for at least an hour (reserve soaking water)
2 medium tomatoes (or 1 large; my favorite is heirloom)
2 cloves of fresh garlic
½ tsp Italian seasoning
1 tsp minced onion
½ cup water
I used the Soup cycle on my Blendtec and wow! I loved that I didn't have to keep checking it and checking it. When it went off, it was done, smooth and hot!
Meal time has become less complicated, more healthy and more fun. Having a Blendtec has made experimenting (and clean up) less of a hassle and more exciting. I wish I could carry it in my gym bag! With so many options, Blendtec makes it easy to eat on the run without the guilt.