Southwest Guacamole | Recipe of the Week
Southwest Guacamole
This dip has been a favorite among many of us here at Blendtec! After tasting it, there was just one problem - what do we call it?! We wanted the name to convey how delicious this recipe is. Because corn is a major ingredient in this dip, everything we were coming up with had the word corn in it - cornamole, creamy corn salsa, corn and avocado dip, etc. While there's nothing wrong with corn, it just seemed to get in the way of how tasty this dip is. So, what did we do? We turned to you!
Through some of our social networks, we asked you to name this recipe for us. There were many great entries but Southwest Guacamole just struck a chord with us. The pepper jack cheese, hot sauce, red pepper and cilantro give this dip a flavor that takes this corn and avocado guacamole to the next level. Give it a try (we'll warn you now - it can be addicting!) and let us know what you think on the recipe page or on our Facebook page.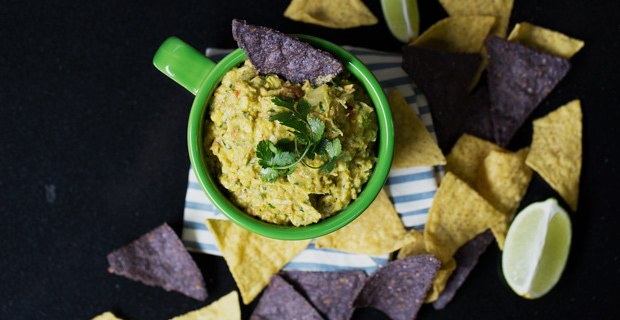 Ingredients
2 small avocados, peeled, pitted & divided
2 scallions, trimmed and halved
¼ red pepper, seeded & roughly chopped
¼ small onion, roughly chopped
1 clove garlic, halved
1 15 oz can unsweetened corn
1 tbsp hot sauce (your choice)
⅓ cup cilantro
¾ tsp sea salt
½ tsp ground black pepper
1 tbsp fresh lime juice
½ cup shredded pepper jack or cheddar cheese
Instructions
Add all ingredients except 1 avocado to a WildSide+ jar and secure lid. Press "Pulse" 4 times.
Add remaining avocado and secure lid. Press "Pulse" 3-4 more times or until desired texture is reached.
Get nutrition information and full recipe on the 

Blendtec Recipes

 page.
---