Raspberry Walnut Salad with Raspberry Vinaigrette
By Ashley Emmett of My Craftily Ever After
I love a good salad in the summer. This one is so ridiculously easy that it will leave you speechless, and if you make it for your friends and family it will leave them speechless too. How is this possible? Here's the recipe! First thing you need to do is head to the farm for some fresh picked berries. The kids and I took a trip down to Portland, OR, to visit my sister. While we were there we hit up one of the most magical places on Earth: Sauvie Island. It's no Disneyland, but if your idea of paradise is rolling fields of fresh grown produce, a lazy river beach, and country life only minutes from the city, this place is for you. After a day of playing on the river and basking in the sun we stopped by a u-pick farm.
While the kids (and I) weren't up for actually picking our own berries, they had flats of fresh picked ones for us to purchase right there in the barn. Once we got home I started experimenting with lots of new raspberry recipes. Chocolate raspberry pancakes, check. Fresh berry smoothies, check. Then I decided that I needed to turn them into a fresh summer salad. Don't worry—if fresh picked berries aren't an option for you, that's okay. You can use the store bought kind or even frozen ones if you happen to stumble on this post in the dead of winter. I mean, this salad is good enough to eat year round!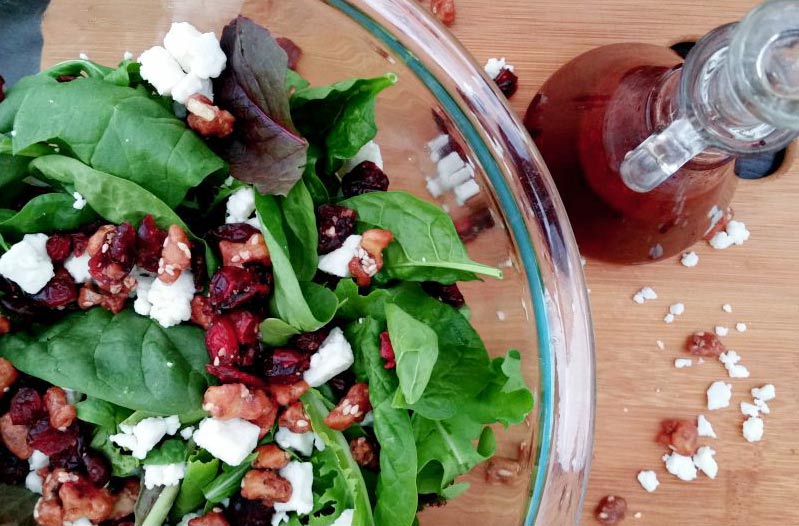 Raspberry Walnut Salad
Ingredients
Mixed baby greens
Walnuts and dried raspberries mix
Crumbled feta cheese
Raspberry vinaigrette dressing (recipe below)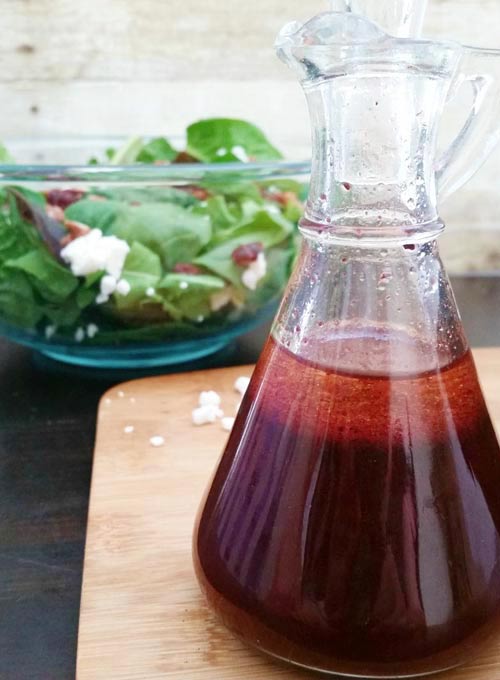 Raspberry Vinaigrette Dressing
(adapted from Food Network)
Ingredients
½ cup raspberries
¼ cup extra-virgin olive oil
2 tbsp red wine vinegar
2 tbsp fresh lemon juice
2 tbsp walnuts
1 tbsp honey
Salt and pepper to taste
Directions
Add all dressing ingredients to your Blendtec and puree until smooth. Place in an airtight jar and refrigerate.
Start off with a fresh pack of baby spinach and mixed greens. I am not a huge raw spinach fan, but when you mix it in with all those other baby greens, it just disappears into the background.
Add in about a half cup of Feta crumbles and a half cup of walnut and dried raspberry mix.
Gently pour your dressing over the top of your salad and toss until all the leaves are coated.
Serve and enjoy!
I find this salad is the perfect way to dress up a boring frozen pizza dinner, or a fabulous dish to bring to your next potluck. I recommend not adding the dressing until you are ready to serve.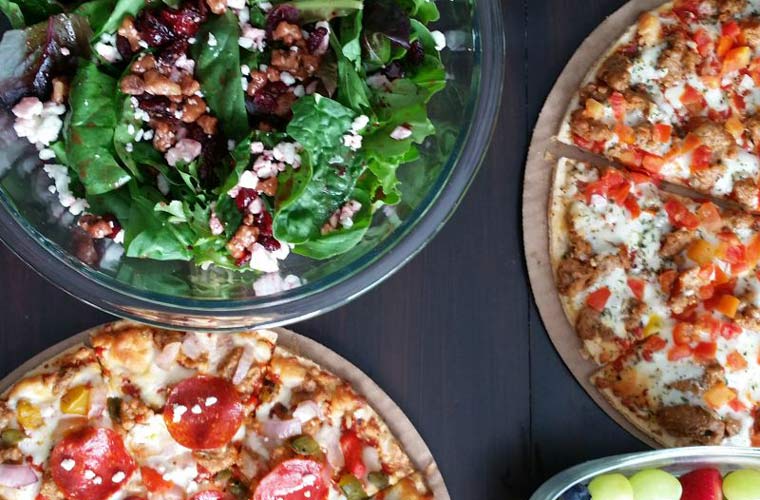 ---