Pineapple Orange Popsicles
By Emily Dixon of One Lovely Life
Smoothie popsicles are definitely my go-to summer treat. They're refreshing, healthy, and whole. I love choosing the ingredients I put into them and knowing I'm not handing my little ones a treat loaded with additives, dyes, and artificial or refined sweeteners. They're the sweetest end to a meal and the perfect afternoon pick-me-up.
These Pineapple Orange Popsicles are one of our favorites; they're bright and happy in color and flavor. They contain a hint of ginger, which is soothing, warming, and calming, and has been a surprise favorite ingredient of mine for the last few years.
I add only a little to this recipe—just enough to add a nice undertone that leaves you wondering what the magic ingredient is and keeps you coming back for more. The citrusy punch from the pineapple and orange juice is a perfect complement and lends a hefty dose of vitamin C to boot. They taste like sunshine on a stick, and you're sure to love them as much as your kids do.
A few ways to change it up:
If ginger's not your thing, you can leave it out.
You can add a few drops (¼ tsp. or less) of vanilla extract to give it an amazing Creamsicle®
For an extra nutrient boost, you can add ½–¾ cup loosely packed kale or spinach leaves.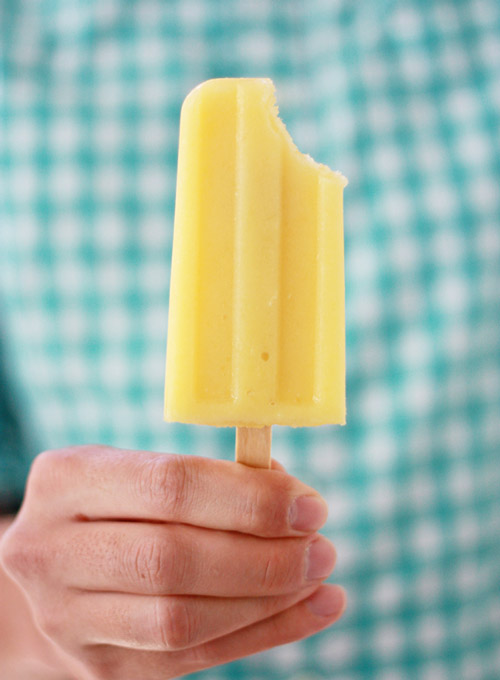 Pineapple Orange Popsicles
Ingredients
2 cups pineapple (fresh or frozen)
½ banana, sliced (fresh or frozen)
½ cup orange juice
½–1 tsp fresh ginger, peeled and minced
Directions
Place all ingredients in your Blendtec and secure lid.
Press Smoothie button, adding more orange juice, if needed. If your Blendtec doesn't feature a Smoothie button, blend on a Low speed for 10 seconds, then a Medium to Medium-Low speed for 10 seconds, then Medium to Medium-High speed for 40 seconds..
Pour into popsicle molds and insert sticks. Freeze 3–4 hours or until completely solid.
Notes: If your popsicle mold doesn't have a lid that holds the sticks in place, you can make these using paper cups and wooden sticks. Pour the mixture into the cups. Freeze 20–30 minutes. Insert sticks and continue freezing until completely solid.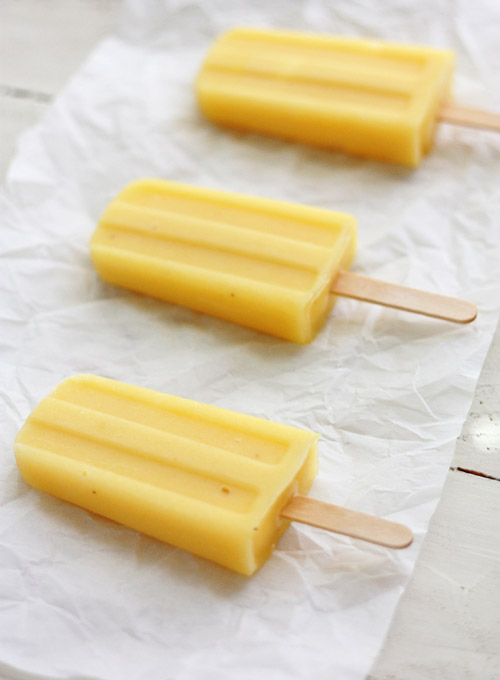 ---
1 comment
---
---