By Natalie Dalpias of The Creative Mom
Summer is here—and along with the hot summer days come cool, refreshing drinks and treats to keep you from melting. During summer I keep a glass of ice cold lemonade nearby, while my kids (and husband) are always asking for ice cream.
This copycat Chick-Fil-A Frosted Lemonade is the perfect combination of dreamy ice cream and fresh lemons, without being too sour or tart. It's so light and refreshing that I find myself craving it pretty much everyday. It satisfies the whole family (especially this pregnant momma) and keeps us cool when the days get hot. This recipe tastes just like Chick-Fil-A's new Frosted Lemonade. And besides being amazingly delicious, it only calls for 2 ingredients—lemonade and ice cream—so you don't need to buy anything special or go to some fancy grocery store. It's also super quick and easy to make. Even my kids can help me whip it up, which is what I call a win-win.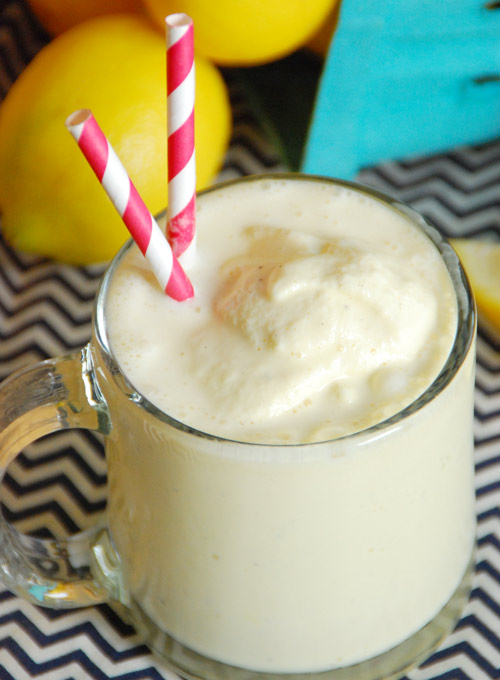 Copycat Chick-Fil-A Frosted Lemonade Recipe
Ingredients
1 cup fresh lemonade
3 cups vanilla ice cream (about 6 scoops)
Directions
Place the lemonade in the jar of your Blendtec blender, then add the ice cream on top.
Secure the lid, and press the Ice Cream button. (If your Blendtec doesn't feature an Ice Cream/Frozen Yogurt button, blend on a Low speed for 15 seconds, then blend on a Medium to Medium-High speed for 30 seconds.)
If the mixture is too thick, add a splash or two of lemonade and blend again.
Split between 3 or 4 glasses (or save it all for yourself) and enjoy!
About the Author
Natalie Dalpias is the author of 
The Creative Mom
. She is a crafty, do it yourself mom, doing everyday mom stuff with a little glitter in her hair and paint on her jeans. And blogging about it all along the way. She is a firm believer that no matter the project, with the right tools, good instructions, and a little bravery, YOU can do anything.
---
2 comments
---
---