By Matt Sedlacek of BestBlender.com
I know what you're thinking. Curry? In salsa? Curry actually goes perfectly with spicy salsa and even contains coriander, another name for cilantro, which is used in most Mexican salsas. Coriander is the name of the entire plant, including the seeds, which are used in curry powder. The leaves from this plant are what we know as cilantro. Fresh salsa tastes a thousand times better than salsa that's canned or bottled, and it is so simple to make in the blender. At 37 calories per serving, you cannot go wrong with this salsa!
The main spicy ingredient, habanero peppers, contain the most capsaicin of all the standard hot peppers. Capsaicin has been shown to be an anti-inflammatory and may help with blood sugar balance. Another main ingredient in our salsa, tomatillos, are not just green tomatoes! They have different anti-oxidants that may prevent cancer. Remember the importance of eating a wide variety of colors of fruits and vegetables to get a wide variety of nutrients. The antioxidants are usually related to the pigments in the produce.
We used two habanero peppers to make this salsa hot, but you can try it with one if it seems too spicy. When preparing hot peppers, do not get the juice or the seeds on your hands. It burns! Wear gloves. Optionally, you can scrape the seeds out of the habanero pepper with a knife to make the recipe less spicy.  Or, for the brave, leave the seeds in for a fiery inferno sauce!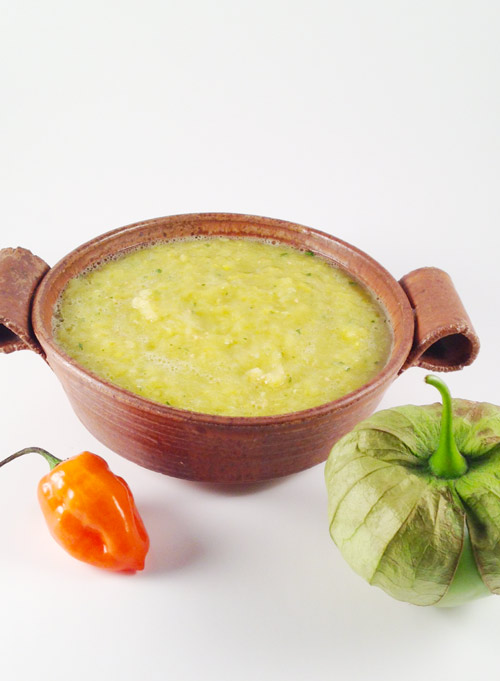 Curry Habanero Salsa
Ingredients
2 habanero peppers
5 cilantro leaves (or to taste)
1 small yellow squash, sliced and steamed
¼ cup pineapple
2 tomatillos
1 mini yellow bell pepper
½ small onion
2 dashes curry powder (or to taste)
Directions
Slice the stems of the peppers. Carefully remove the seeds for less spice, but not with your hands, you'll want to wear gloves.
Slice the tomatillos into 4 large chunks.
Add everything into your Blendtec blender and start the "Dips" cycle. (Alternatively, you can press the Sauces, Dressings, or Batters button, or blend on a Medium to Medium-Low speed for 30 seconds.) Wait for the blender to stop. Enjoy!
Nutrition Facts: This recipe makes about four ½ cup servings. Each serving contains 37 calories, 0.4 grams of healthy fat, 8 grams of carbohydrates, 1.7 grams of dietary fiber, and 1.4 grams of protein. Even in this small serving size, you will get 4% of your iron needs for the day, 7% of your fiber, and 15% of your vitamin A!  
About the Author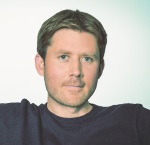 Matt is the founder of BestBlender.com, an authoritative online source for best blender review information.  The foundation of their rating methodology is extensive testing and data collection. Their mission is to help people transform their health by choosing the best blender for their needs. Matt currently owns and uses over 14 different blenders, and the Blendtec Designer Series 725 is one of his favorites. Connect:  Google+ Facebook Pinterest
---