Chocolate Strawberry Sorbet
By Jenna Coker-Jones of Jonesin for Life
After I eat dinner, I HAVE to have something sweet. It's mandatory. So I am always in the kitchen post-meal time trying to dig up something to create a sweet treat. My criterion for a good sweet has quite a list of requirements:
1. It needs to be delicious. Duh.
2. It needs to feel decadent.
3. It needs to be healthy, raw if possible, and minimally processed.
4. It needs to happen fast with ingredients I have on hand. I mean, who has the time?
5. AND it needs to be gluten free, dairy-free, and refined sugar-free. Enter my decadent, delicious, quick, sinfully healthy . . .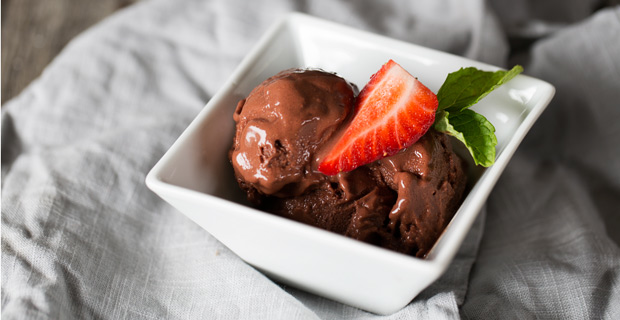 Chocolate Strawberry Sorbet
Makes 2 servings
Ingredients
½ cup unsweetened vanilla almond milk
7 large frozen strawberries
2 tbsp 100% raw cacao powder
2 packets stevia
¼ cup or handful fresh mint (optional)
4 ice cubes
Directions
Add ingredients to Twister jar in order listed and place Twister lid on jar. Hold lid with one hand and select "Ice Cream" or blend on Low for 15 seconds, then blend on Medium High for 30 seconds. Turn lid counter-clockwise during blending.  
About the Author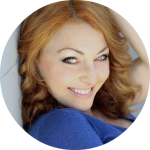 Jenna Coker-Jones, certified holistic health coach, AADP, life maven, #fitmama & truth seeker! She is CEO & creative mastermind of Jonesin for Life! After watching her dad lose his life to Stage 4 cancer at the age of 54, she embarked on a quest to uncover the most effective way to live the life she knew God had intended her to live. And in turn, helping others do the same. Check out www.jonesinforlife.com for more info.
---