Signature Series vs Designer Series
Which one will you choose? Let's look at a few of the main differences of each machine so you can decide which one is right for your kitchen.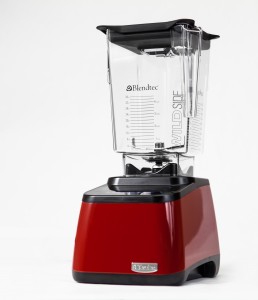 Designer Series Blender
At first glance, it's easy to see the Designer is sleek and elegant, while the Signature has a fun and trendy appearance. Both look equally stylish in any kitchen.
What is the difference in function of the Designer and Signature?  Both have a powerful 1560 watt motor and come with Blendtec's 7 year warranty.
Let's zero in on the two touch pads.  This is where the blenders differ the most and can help you make your decision. The Designer has a capacitive touch control pad, which features a lighted interface with icons and a manual slider.  The icons represent 6 preprogrammed cycles:  Batters, Ice Crush, Smoothie, Ice Cream, Whole Juice, and Soup.  These cycles range from 23 seconds to 90 seconds.  The manual control slider lets you select from 8 different speeds by sliding your finger back and forth.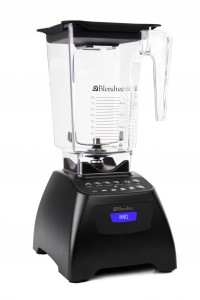 Signature Series Blender
The Signature has a "nearly" flat button key pad. It includes 5 preprogrammed cycles: Batters, Ice Cream, Smoothie, Whole Juice, and Soup.  There are five speeds you can manually control. Essentially, these speeds can be classified as extra low, low, medium, medium-high, and high speed.  The first manual speed is engineered as the lowest speed available, allowing ingredients to be incorporated into a blend. For example, let's say you just made fresh broccoli soup and want to add chunks of steamed broccoli to the cream based soup.  All you need to do is add the broccoli, push the first manual button to incorporate the veggies into the soup, and stop when you are satisfied with the texture.
The additional four manual speeds are the most widely used speeds for creating recipes.  The manual speeds coincide with the recipes found in our Fresh Blends recipe book.
If you have had a Blendtec Total Blender and want to buy one of our newer models, like the Designer or Signature, you already know what high-powered Blendtec blenders can do. Whether you opt for the Designer or the Signature, you can be sure you're getting a blender that incorporates quality with the latest and greatest technology.
---
8 comments
---
---