Well, we made it. It's time to meet the last three bloggers who contribute to Blendtec's blog. I know I've enjoyed introducing everyone to you, and I hope you've enjoyed getting to know us a bit better and feel more comfortable asking us questions and leaving comments on our blog posts. So here are the final three bloggers: Kelli, Oliver, and Kory.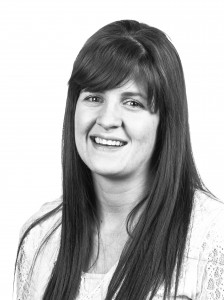 Kelli Farley, Social Media/SEO Specialist
I run Blendtec's blog, but when I'm not blogging or experimenting with new blender recipes, I'm spending time with my husband and our new son. We love to camp, hike, play sports, and fish (I read while my husband fishes). We also enjoy spending time with both sides of our extended family, many of whom live close to us. I've worked at Blendtec for about 9 months. I love Blendtec and enjoy being around the people I work with. Even though I haven't been at Blendtec too long, I'm no stranger to the world of blogging. I enjoy managing and contributing to Blendtec's blog; sometimes it can be difficult, but it's rewarding to read the posts (knowing our bloggers have worked so hard on them) and to see our readers' responses.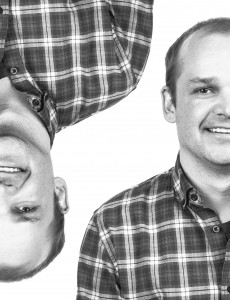 Oliver Zenger, Graphic Designer

I work in the marketing department, and I'm excited to creatively help out the team any way I can—from creating print material to designing information and typography. I went to design school at the Art Institute of Salt Lake City. When I'm not assisting the Blendtec crew, in my free time I'm illustrating, painting, and watching The Walking Dead while snuggling with my cat, Cat.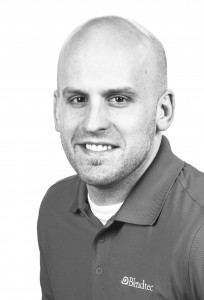 Kory Robins, Product Development Engineer
I'm an avid boater and water-sports enthusiast. I also enjoy golf, snowboarding, cycling, and mountain biking—pretty much anything active and outdoors. Blendtec engineers amazing products and offers a fun and challenging work environment, which makes me passionate about my job. When you add the awesome people, great amenities, and proximity to world-class recreation, there's no doubt that Blendtec really is an amazing place to work.  
Though it takes a lot of work to select blog topics and write blog posts, we enjoy sharing educational and fun information. We hope you enjoy reading our posts and find the topics beneficial. So we can provide even more targeted information, we'd like your input. What would you like us to write about? Let us know in the comments section, and we'll add your ideas to our list of topics.