It's time to meet some more Blendtec bloggers, as well as our wonderful designers who create so many of the graphics for our posts. Here's Debbie, Stone, and Mary.
Debbie Mauerman, Senior Graphic Designer
I'm passionate about the work I do here at Blendtec. It's very important to me that our customers have a good experience with our products from start to finish. As a designer I'm lucky enough to help mold that experience with the visual assets that I produce. When I'm not working at Blendtec I love to travel, play music and spend time with good friends and family.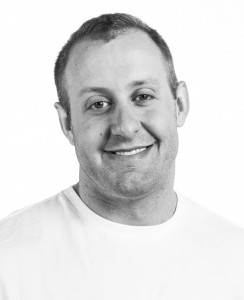 Stone Lasley, Software Development Manager
I'm the software development manager at Blendtec, and I am a big computer geek, both figuratively and literally. I competed as a bodybuilder for 10 years, winning state titles on two occasions. Bodybuilding taught me more about discipline and living with discomfort than anything else I've ever done. Aside from bodybuilding, I've competed in freestyle (moguls) skiing, motorcycle road racing, and computer programming.
Mary Butler, Customer Service Manager
I've been working at Blendtec for almost 19 years. I've had the opportunity to work in different departments in the company over the years and am now the customer service manager. I love my job because of all the great people who work here. When I'm not at work, I love spending time with my husband and traveling to see my children.