Well, you've already met half of the writers who help make Blendtec's blog possible. Now it's time to get to know Paul, Holly, Kyle, and Spencer a little better.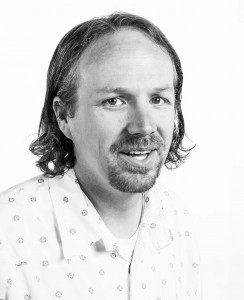 Paul Faerber, Director of Engineering
I've been with Blendtec since 2006. Part of what makes my job so fun is our great group of creative, clever, dedicated engineers. I love to develop products that people use every day—products that help people achieve their health goals (and sometimes make decadent treats too)! Outside of work, I enjoy spending time with my family. We love to play games, go on hikes, read, and watch movies. Most nights we make healthy smoothies in our Blendtec blender. Weekends are the perfect time for whole wheat pancakes and crêpes. Our kids have come to associate the sound of the blender with a healthy treat!  
Holly Michaels, Marketing Dietitian
 I have a deep passion for nutrition. I learned at a young age the importance of a healthy diet and lifestyle, and I love finding ways to improve people's health and wellness through the foods and quantities they consume. I enjoy spending time outdoors rock climbing, canyoneering, fishing, camping, and just about anything else you can do outdoors in Utah. I also love to quilt, crochet, and read...when you can pry me away from my blender. ;) I love working for Blendtec because I have the opportunity to combine my creativity with my love of cooking to make delicious, healthy recipes.
Kyle Jacobson, Director of Photography
I love anything with lenses, specifically camera lenses, but I do enjoy the occasional bifocal. My favorite thing to ask is "What if?"—it encourages us to remove all constraints and limitations from our average thought processes. You may also find me tricking out on a pogo stick once in a while... I feel more at home at Blendtec than I do at my own apartment. My coworkers truly feel like my family, and we all care a lot about this company. So it's a joy to come to work every day and put in the required 250%. I love being able to set up and take the photos for all the images Blendtec needs, including the photos for Blendtec's delicious recipes.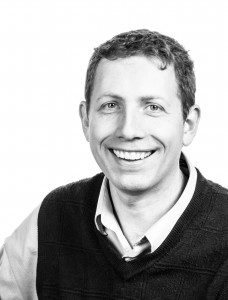 Spencer Burnside, Video Post Productions Supervisor 
Hello, Everyone! I'm new to Blendtec and am so excited to be a part of such a great team! I was born and raised here in Utah, where Blendtec is located. Like many of you, Blendtec's products have helped me achieve a healthier lifestyle. With some exercise and green smoothies from my Blendtec Total Blender, I was able to lose some weight and start wearing my wedding ring again. In addition to loving my healthier lifestyle, I love the outdoors and Thai food.