Hello, Blendtec customers! This blog came about as a way to interact with you, our customers, and to provide information that you're interested in reading and will benefit your lives. There are many faces behind the Blendtec blog, and I think it's time for you to get to know our bloggers and be able to put faces with names. To start with, let me introduce you to Nate, Hillary, and Kali. (I'll introduce the other bloggers in upcoming posts.)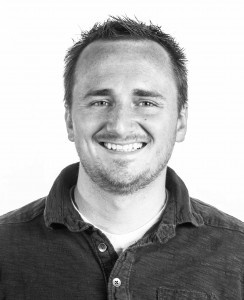 Nate Hirst, Residential Marketing Manager
My family and I love spending time outdoors. We do a lot of biking, running, boating, camping, snowshoeing, and other outside activities. Here's a short video from our latest excursion: http://www.youtube.com/watch?v=ApQ3Lq24r9g. I love working for a company that has a product that improves the lives of its users. We also have the opportunity to participate in developing the world's most sophisticated blending technology, which is pretty cool.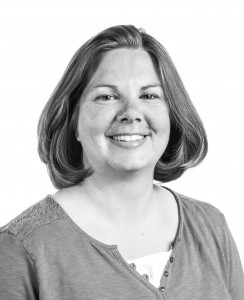 Hillary Mauerman, Business Analyst
I revel in good music, and I play the guitar and am the drummer for a band. I'm also a huge fan of cooking and entertaining friends and family. Almost every morning, I enjoy a green smoothie, and I love coming up with frozen cocktail ideas to enjoy with my friends. I'm always interested in learning new things, especially finding fast and healthy recipes that suit my busy lifestyle. I also enjoy fly fishing.
I've been at Blendtec for about 8 years as a business analyst. I enjoy working for a company so focused on health and nutrition. Working in the Information Technology Department is like hanging out with friends—we listen to each other's ideas and try to help each other out as much as possible with the challenges that are thrown our way.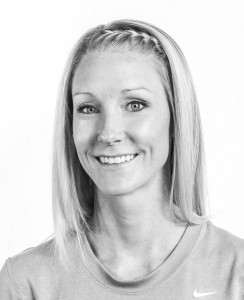 Kali White, Personal Trainer
I love the outdoors, playing sports, and basically doing anything active. My favorite hobbies include waterskiing, horseback riding, playing basketball, and spending time with my husband and family. I love helping Blendtec employees improve their overall health and fitness. It's very rewarding to see them accomplish their goals and improve their lives. The Blendtec Fitness Center is a great facility that has all the tools necessary for the employees to be successful. Most of all, Blendtec is like a family, and I enjoy the friendships that I share here.