While we've always used the best parts to build our world-class blenders, several years ago we started an initiative to produce more of the parts at our manufacturing plant in Orem, Utah. We began our manufacturing expansion by adding two CNC lathes (and we've added five more since). We use these machines to turn stainless steel bar stock into the small metal components used in our jars and blender motors.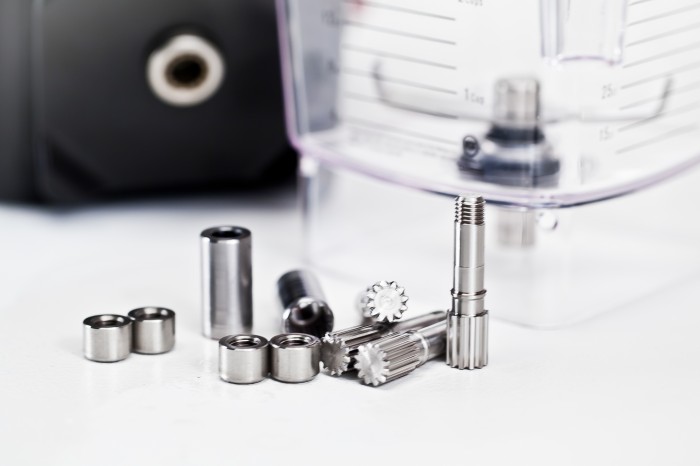 Metal parts for blenders made at Blendtec
Our next project was to bring injection molding in-house. With this equipment, raw material enters as plastic pellets and leaves as blender housings, jars, lids, and other plastic parts used in our blenders.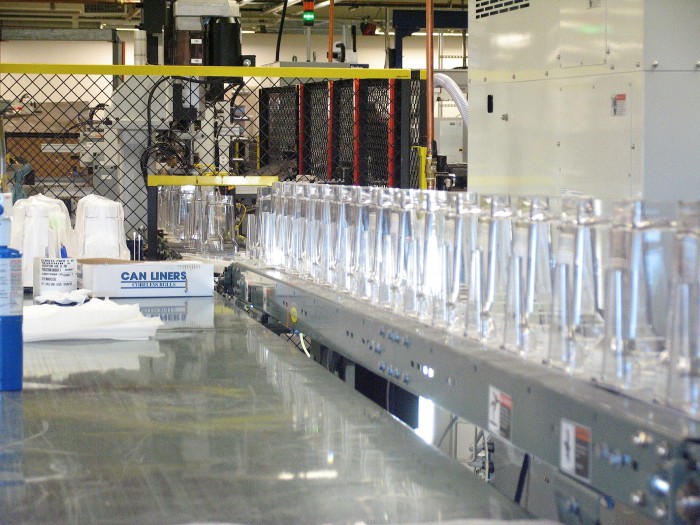 Jars coming off the injection molding line
Our most recent manufacturing expansion was the addition of a state-of-the-art circuit board assembly line. This line is really cool. One of the machines that we use places components on the board at a rate of six parts per second. Another machine takes pictures of the boards being built and compares the images to known good/known bad images. If the picture matches a bad-condition image, the machine flags an operator. The machine also flags the operator if the picture doesn't match a good or bad image. In this way, the machine learns to identify quality defects, even given normal variations in the manufacturing process.
Why have we brought so many processes in-house? First of all, we feel responsible to our employees, community, and country to provide long-term employment. We strongly believe that American manufacturing can drive economic growth for our country, and we are proud to do our part. We also feel a commitment to our customers to provide the highest-quality blenders available, and we can do this best when we have complete control over our supply chain.
So, when you see our products labeled "Designed and Assembled in the USA," that's our guarantee you'll enjoy many years of using our blenders and jars.