A simple recipe on how to make butter. When you think of butter, you probably think of how unhealthy it is (one stick of butter has 92 grams of fat!). This may be true, but it's hard to escape the reality that butter is often used in cooking by millions of people every day.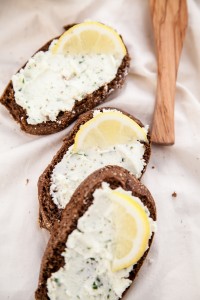 Herbed Butter On Bread
Of course there are substitutes, but sometimes you just can't replace the flavor of butter. So if you want to use butter in your cooking or to flavor a homemade roll, why not make your own? That way, you know exactly what ingredients are going into it, and you also have a little control over the fat content.
To help you get started, here are two butter blender recipes you can make in your Blendtec blender. This first recipe is super easy. It's just a plain butter that calls for 2 cups of whipping cream.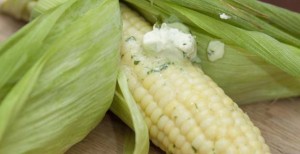 Butter
Instructions:
Allow whipping cream to sit out for 30–45 minutes (Using cold cream to make butter will require more time to churn and transform to butter.).
Add whipping cream to FourSide or WildSide+ jar and secure lid. Blend on Speed 2 for 15–20 seconds.
Use spatula to move whipped cream toward center of jar, then secure lid.
Pulse for 2–3 seconds. Use spatula to push whipped cream toward center of jar again, then pulse 10–12 times.
Repeat process until buttermilk separates from butter curds.
For a butter with a little more flavor, try this recipe for Herbed Butter.
Do you make your own butter? If so, how do you flavor it?
---
1 comment
---
---