Blendtec Supporting Le Cordon Bleu with Stealth Blenders
The next generation of chefs is using the world's most advanced blending equipment.
Culinary students learning their craft in the best classrooms around the country are now using the most-advanced commercial blenders available.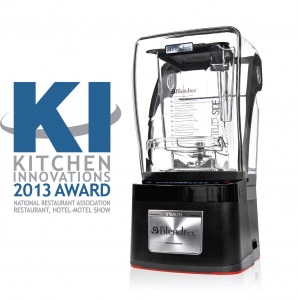 Blendtec is pleased to announce its support of Le Cordon Bleu, the world-renowned network of educational institutions dedicated to providing the highest level of culinary and hospitality instruction through world-class programs. Le Cordon Bleu operates schools on four continents, including 16 campuses in the United States. Blendtec chairman and CEO Reed Beus is excited to support Le Cordon Bleu.
"Any time we can share Blendtec's amazing technology with a new generation of chefs, we know we're continuing to help advance the foodservice industry and its dedicated professionals."
Blendtec will be supplying Le Cordon Bleu with the new Stealth blender, the most innovative blender on the market. Introduced in 2012, the Stealth is making a huge impact in the commercial blending industry and is a perfect fit for current and upcoming culinary professionals.
Independently verified as the quietest commercial blender available, the Stealth boasts 3.8 peak horsepower, advanced programming, and online customization that can be deployed via USB.
These advances earned the Stealth the coveted 2013 Kitchen Innovations Award from the National Restaurant Association. The Stealth will help students not only learn the specifics of expert blending but also gain experience with innovations that are defining the future of culinary technology.
See the Blendtec Stealth in action May 18–21 at the National Restaurant Association show in Chicago, Illinois, booth #2057.
---