Many of us have personal experience with cancer, whether you've battled it yourself or watched a loved one go through it. Through medical advances and research, we as humans have been able to increase the quality of life and even beat the evil combatant into remission.
Blendtec has amazing neighbors doing amazing things. One of these neighbors is the Huntsman Cancer Institute. Nestled on the bench of the Wasatch Mountains, the Huntsman Cancer Institute is a research and treatment facility bringing hope to those suffering from cancer.
Each year, the Huntsman Cancer Institute holds a fundraiser cycling event to help raise funds for research and treatment. Participants sign up to raise money as they ride in several distances, including the namesake of the event, Huntsman 140. This year Blendtec had the opportunity to rally with local Utahans and support this wonderful event, which took place on Saturday.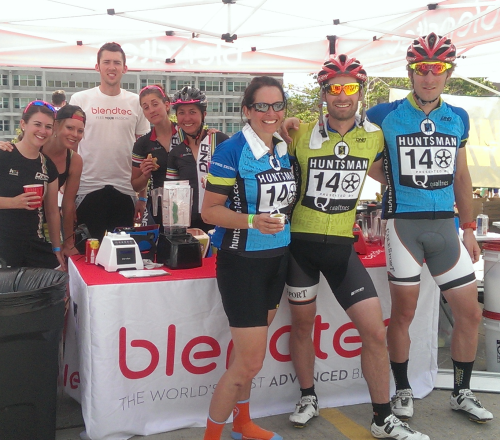 Blendtec Athlete Ambassadors
We were lucky to be able to spend the long day in the saddle with some of our Blendtec Athlete Ambassadors.  Brian Fletcher has firsthand experience with cancer, having battled leukemia as a young child and went on to become an Olympic athlete. Both he and his brother, Taylor Fletcher, are members of the US Ski Team and competed in the Sochi 2014 Olympics for the US Nordic Combined Team. While skiing is their passion, these two superstars are no strangers to bikes-they cycle for their summer training and smashed out the 140 miles with ease.
Riding in the same group were three of our DNA Cycling pb. K4 Women's pro team riders: Cathy, Mikayla and Megan. These ladies were always a party with their constant conversation and on the bike karaoke sessions.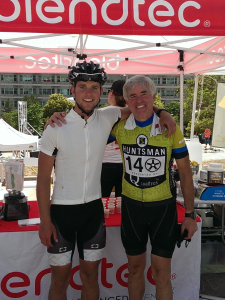 David and Connor O'Leary
Rounding out this all star team of riders was the famous father-son team of David and Connor O'Leary. This dynamic duo participated in the Huntsman 140 fresh off their victory on The Amazing Race. Both are cancer survivors. Connor is a professional cyclist, and David is a natural on the bike as well.
It was an honor to ride with our Blendtec Athlete Ambassadors and the countless other cancer survivors. This year's event raised over $350,000 and the top fundraisers took home a custom wrapped Blendtec designer for their awesome effort. Blendtec was also on-site making fresh fruit smoothies for all of the riders and their families. It was a very touching and inspiriting experience to see so many unite for those who have survived cancer or, who are in the middle of fighting. Hopefully the efforts of everyone involved will continue to improve treatment options for the cancer victims.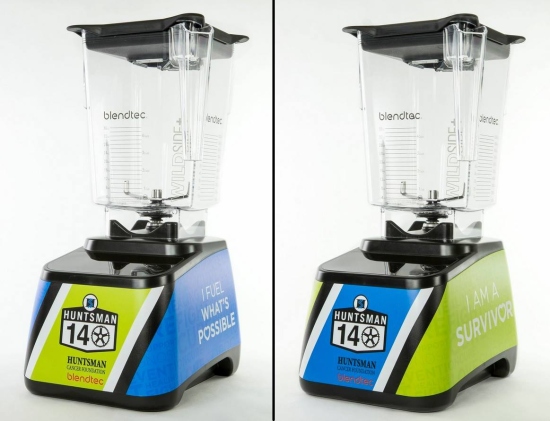 Huntsman 140 custom wrapped Blendtec blenders