Fall is here, the weather is turning cold and the nights are coming faster. One of my favorite things to do after a long, busy day is go home, make a nice steaming bowl of soup and watch a movie with my husband. It's usually dark by the time I get home, so there's not much else to do. Besides, who doesn't like curling up with something warm to eat on a cold, dark night? With a
Blendtec blender
, soups are easy and quick to make. So get out that blender and try these three
Blendtec recipes
—and get in the mood for fall.
Tomato Basil Soup
This is a great-tasting soup that's a snap to make. It's also quite healthy for you and will warm your insides against the cold weather. You can add
whole grain bread
 for a delicious, light meal.
Tortilla Soup
This delicious soup has a little kick to it and tastes amazing. This is a soup to experiment with—you can make it as-is or add some of your own flavor to it, like black beans, cheese or tortilla chips.  For those of you who are watching what you eat, no need to worry; this soup has only 60 calories per serving.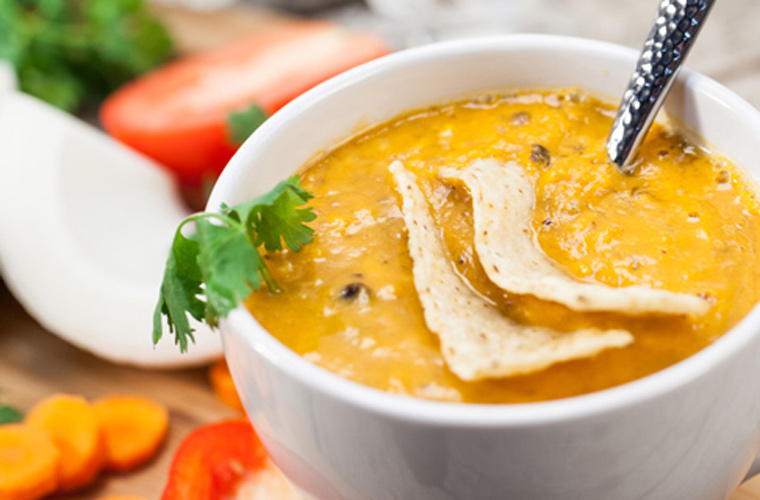 Sweet Potato Bisque
This soup is both tasty and healthy. With only 120 calories per serving and plenty of vitamin A, you can't go wrong with this dish. For an even richer taste, add a spoonful of sour cream to the top after you've dished up the soup. Let us know which is your favorite soup or if you have another favorite you like to make in your Blendtec blender.