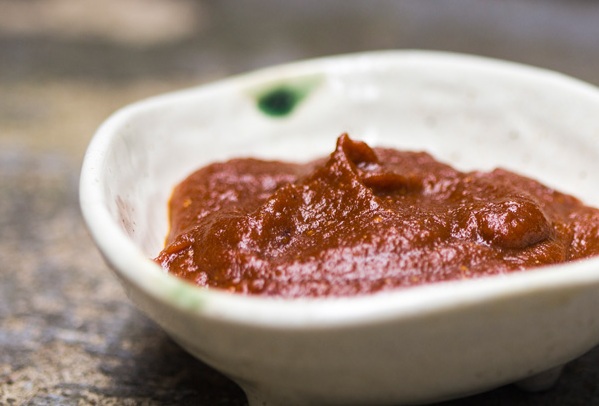 By Christa Collie of Edible Balance
We are smack dab in the middle of summer and it's hot. It may be on the down-swing, but we're all holding on to it as long as we can. At least I am!
I'm sure you would agree that nothing screams summer like a good ol' BBQ, and what's not to love? Fresh salads, dining al fresco, staying out of the kitchen. Am I right?
When I walk down the grocery aisle, whether it's at the super market or my favorite health food store, there is a wide variety of BBQ sauces at my fingertips. Unfortunately, when I turn that jar over in my hands and look at the ingredients, the list is a mile long. Regardless of whether it contains organic cane sugar, or some kind of corn syrup; a 'good, healthy sugar' or the sugars we should be avoiding, there's far too much added. Period.
So, I did like any normal culinary nutritionist would do and decided to make my own. Not only is this the perfect recipe for any meat or meat alternative, it has also been my favorite topping for my Goji Tempeh Veggie Loaf for post-summer dinners. It's refined sugar-free, dairy-free and most importantly for me, gluten-free.
The one thing it's not free of? Flavor.
Yes, you'll have to do a bit of cooking on the stove, but I promise it won't heat up your entire house. It's also the perfect excuse to get out that amazing twister jar to create an incredibly smooth texture.
Not a fan of tomatoes? You are absolutely in luck; you won't find any tomatoes, tomato paste, or tomato juice in this sauce. Even if you are a fan, you won't miss them. I promise.
And you guessed it, the star of this BBQ sauce show are the goji berries. If you aren't familiar with these gorgeous little red gems, now's your chance. They are jam-packed with vitamin C, vitamin A, protein, and also contain an impressive anti-oxidant powerhouse punch. In fact, ten times more than blueberries or green tea!
I encourage you to incorporate them into your everyday meals. Adding the goji berries to your tea, smoothies, salads and oatmeal are just a few of the ways you can enjoy gojis.
Or, simply by the handful. Oh I've been there, no shame.
To keep the added sugars down, I have allowed the goji berries to bring the bulk of the sweetness to this delicious sauce, adding very little else. Even if you want to keep the extra bit of maple syrup out to keep it on the savory side, it will still hold up very well. I recommend keeping the molasses in however, as it brings a beautiful depth and richness to the sauce.
Sweet Goji BBQ Sauce

Yield: 1 cup
Prep Time: 5 minutes
Cook Time: 15 minutes
Storage: in a glass container for up to 2 weeks
Ingredients
1/2 cup goji berries
1/3 cup hot water
1 tbsp extra virgin olive oil
1/2 cup yellow or sweet onion, diced
1 garlic clove, minced
2 tbsp balsamic vinegar
1 tbsp maple syrup (or coconut nectar)
1/4 tsp ground ginger
1/4 tsp sea salt
a pinch of cayenne pepper
Directions
Pour hot water over goji berries in a small bowl and allow to soften while sautéing the onions.
Heat oil in pan over medium heat, add onion and garlic, cook for 5 minutes or until translucent.
Add in the balsamic vinegar, maple syrup, ginger, salt, cayenne, and goji berries with the soaking water.
Bring to a simmer and continue simmering for about 10 minutes until the mixture starts to thicken.
Remove from heat and allow to cool slightly.
Blend in your Blendtec Twister Jar until smooth.
About the Author
Christa Collie is a healthy living blogger and Culinary Nutritionist, who shares her love of clean, whole, nutritious food on her blog, Edible Balance. Most notably, her series 'The Skin I'm In' showcases her journey in balancing hormones and dealing with a PCOS diagnosis with a natural approach. Her aim is to encourage, inspire, and share her passion for healing and nourishing food.
Connect with Christa and keep up on Edible Balance news:
Twitter: https://twitter.com/christacollie
Instagram: http://instagram.com/christacollie