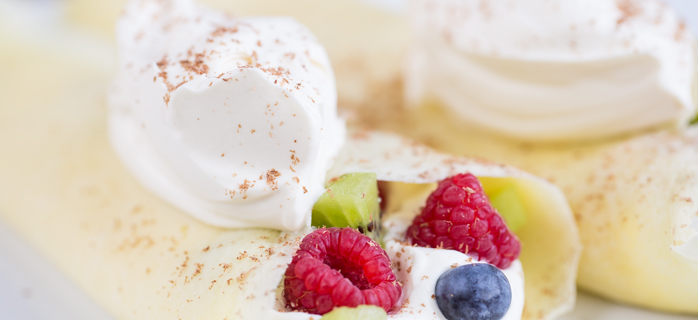 How to Make Whipped Cream
Sure, the canned stuff is pretty good but it doesn't beat thick, homemade whipped cream! This stuff is so incredibly easy in the Blendtec that you'll never settle for the canned stuff again.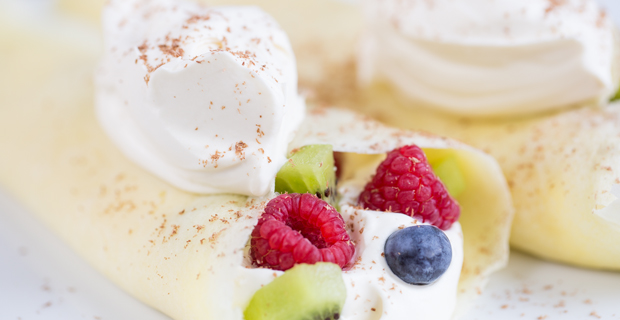 Ingredients
1 cup heavy whipping cream
1 tbsp powdered sugar
½ tsp vanilla extract
You can make this in any of Blendtec's jars – here are the instructions for how to make whipped cream in each:
FourSide or WildSide+ jar
Add ingredients to jar in order listed and secure lid. Press "Speed Up" to Speed 1, run cycle for 15-20 seconds and press "Pulse" to stop cycle. Using a spatula, move contents towards center of jar and secure lid. Press "Pulse" for 1-2 seconds. Move contents towards center of jar with spatula. Continue pulsing and stirring 1-2 more times until desired consistency is reached.
Twister jar
Add ingredients to Twister jar and place Twister lid on jar. Blend on Speed 1 for 20-40 seconds and stop blending when desired texture is reached. Turn Twister lid counter-clockwise during blending.
Now that you're ready to try it, what will you make to go with it? Here are some of our recipes that whipped cream pairs up perfectly with!