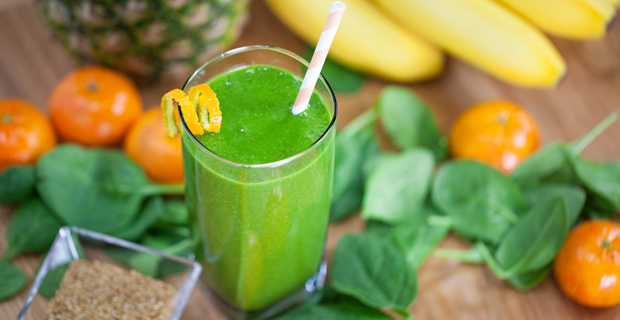 Best Green Smoothie Books
Green smoothies seem to be becoming more popular every day. We seem to get a great response every time we post a green smoothie recipe on our site. For those of you who can't get enough of green smoothies, here are some books to help you satisfy your green smoothie fix.
1. The Green Smoothies Diet, by Robyn Openshaw
Robyn Openshaw (aka, Green Smoothie Girl) is one of the leaders of the green smoothie movement. She teaches classes all over the United States to people who want to learn more about green smoothies. Her book is very thorough; it explains why she and her family drink green smoothies and includes recipes to help novices get started. It even branches out into how to grow your own greens.
2. Green for Life, by Victoria Boutenko
Victoria Boutenko is a pioneer of the raw-food movement and is a big factor in the raw-food diet becoming so popular. After many people in her family became ill, she spent time analyzing chimpanzee diets and how different foods affect chimps. Through her research, Boutenko found that greens are a key factor in chimpanzee health. She transferred that knowledge to her family, and now her family follows the raw-food diet, mainly eating greens. Her book is quite scientific and contains some great recipes near the end.
3. The Green Smoothie Bible, by Kristine Miles
If you're already sold on the benefits of green smoothies, read this book to move to the next level. The book contains 300 green smoothie recipes (almost one for each day of the year). The recipes cover a large variety of tastes and health goals, from losing weight to decreasing your chances of cancer and improving your mood. My favorite section is on smoothies for kids.
4. The Everything Green Smoothies Book, by Britt Brandon
This book is packed with helpful information and recipes, just like The Green Smoothie Bible. With over 300 recipes, you are bound to use this book a lot. This book categorizes smoothies slightly different from some of the other books, and this organization may be a better fit for your style. The categories include smoothies for weight loss, pregnancy, athletes, digestive health and antiaging.
5. The Complete Idiot's Guide to Green Smoothies, by Bo Rinaldi
We don't think you're an idiot, but apparently Bo Rinaldi does. All kidding aside, this is a great book if you're looking to get into green smoothies. The book doesn't go as in-depth as The Green Smoothies Diet or Green for Life, but it contains the essential information you should know about green smoothies. Rinaldi also provides a nice list of beginner green smoothies.
Also check out our post about our Best Green Smoothie Recipes. What are your favorite sources for green smoothie recipes and information?