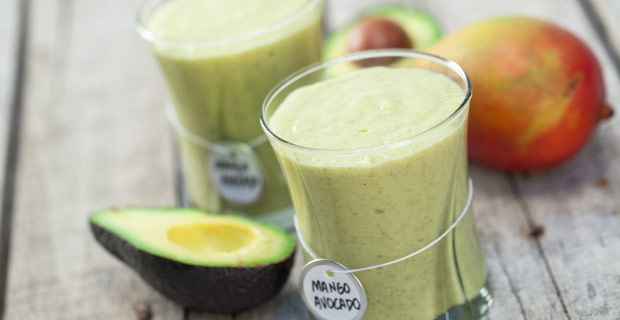 Adding Protein to Green Smoothies Without Using Protein Powder
Green smoothies are an excellent way to start your day, but what if you need a high protein diet? Whether you're participating in P90X or a similar program, or you simply need to whip up a tasty recovery smoothie after a workout, here are a few ways to add protein to your green smoothie without protein powders. Some options are a little more palatable than others, so I've broken them down into categories. A few of the more advanced options really pack in the protein but may require a bit more acquired taste!
Beginner
Almonds, peanuts, other nuts, or nut butters – This is one of the easiest and best tasting ways to add protein to a smoothie! Nut butter makes for a smoother texture, though your Blendtec should handle anything with ease.
Yogurt – If dairy is an option, yogurt tastes great, provides smooth texture, and is an excellent source of protein. Greek yogurt is even better because of its higher protein content.
Dairy or Soy Milk – Dairy milk contains more protein than soy, but if your diet excludes diary, soy or even almond milk is a great substitute!
Fruits – Bananas, apricots, and some other fruits contain surprising amounts of protein, though nothing near nuts or some of the more interesting alternatives below.
Intermediate
Oatmeal – Cooked or uncooked oatmeal contains plenty of protein as well as fiber, which is an important part of a high-protein diet.
Avocado – Avocado adds great texture to smoothies and is an excellent source of protein and monounsaturated fats.
Hemp seed – A relative newcomer to the healthfood world, hemp seed is becoming increasingly popular and carries excellent protein content.
Flax, chia, pumpkin, and sunflower seeds – A variety of other seeds are excellent sources of protein, Omega 3, and monounsaturated fat.
Advanced
Spirulina – A lot of people have a hard time with spirulina (a type of blue-green algae that is dried and made into supplement form), yet it contains up to 70% protein. That's more than any alternative discussed here. Try our

Tropical Sea Breeze

, which contains spirulina.
Quinoa – Though less often used in smoothies, quinoa is another excellent source of protein.
Beans and lentils – Widely recognized as excellent sources of plant-based protein, legumes can also be incorporated into your green smoothies.
Kefir – Made from fermented milk and kefir grains, kefir is an excellent source of protein, though not for the faint of heart!
There are plenty of ways to boost the protein content of your morning recovery shake. Are there any other tricks you've learned? Share them below!