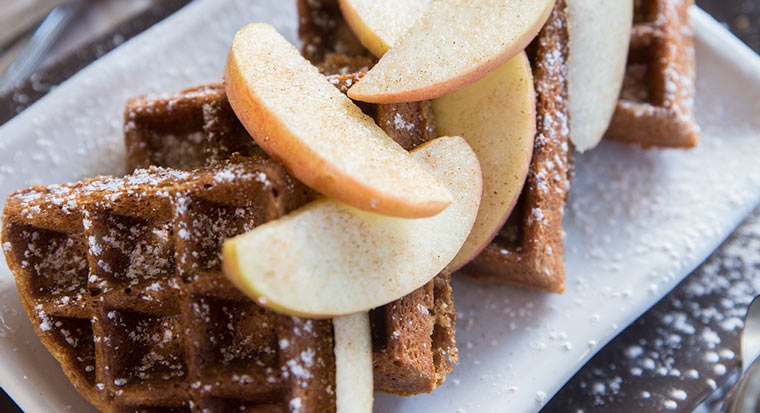 Whole Wheat Apple Cinnamon Waffles
By Yvonne Feld of Tried and Tasty
You've heard it all before: Breakfast is key for starting your day right and fueling your body with all the right things. That 44 oz. soda, convenient breakfast pastry, or sugary, highly caffeinated energy drink aren't your best options.
Earlier in the year my 100% Whole Wheat Pancakes became pretty popular. They're absolutely delicious and completely guilt-free—and an ideal way to begin your day. Because they're so delicious, I decided to adapt them in to a waffle recipe.
These Whole Wheat Apple Cinnamon Waffles are a fun twist to a regular boring breakfast. I made my own whole-wheat flour (which is super simple) AND vanilla almond milk (which is also super simple). By making your own food from scratch, you not only control the ingredients, but you can do it at a fraction of what you'd pay for it for at the store.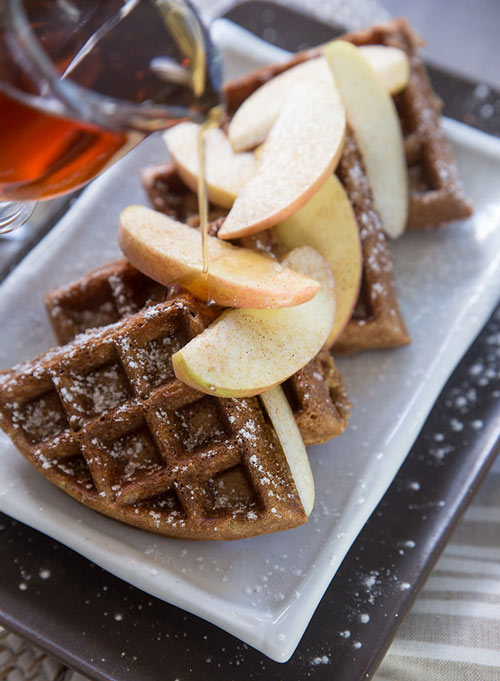 Whole Wheat Apple Cinnamon Waffles
Ingredients
3 cups whole wheat flour
1 tbsp baking powder
½ tsp baking soda
½ tbsp cinnamon
1 tsp apple pie spice
3 eggs
2 cups vanilla almond milk
½ cup coconut oil, melted
3 tbsp honey
Apples for garnish (as desired)
Cinnamon and sugar for garnish (optional)
Directions
In your Blendtec, mix together dry ingredients on low speed.
Add eggs and remaining wet ingredients. Blend on low speed until smooth in consistency, approximate 20–30 seconds.
Place 1/3 cup of batter on a heated waffle iron sprayed with cooking spray. Cook until golden brown.
Serve with apple slices sprinkled with cinnamon sugar.
You can also finish off with a light dusting of powdered sugar if desired. Enjoy!
About the Author
When she's not at work or spending time with family or friends, chances are you'll find Yvonne in the kitchen wearing an apron and a smile. Her passion for cooking and baking is endless and her appetite for trying out new and tasty recipes is unquenchable! In fact, that's why the name of her recipe website is TriedandTasty.com. Yvonne slices, dices, and sautés her way through an abundance of new recipes on a regular basis and delivers only the best to her site's treasured visitors.