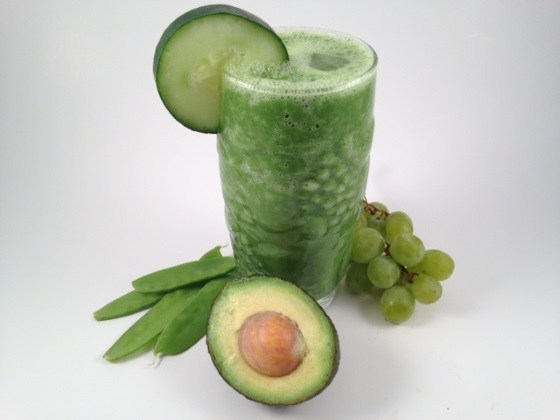 By Matt Sedlacek of PerfectSmoothie.com  
This vegetarian smoothie recipe was created in honor of World Vegetarian Day, which takes place every year on October 1st.  World Vegetarian Day was started by the North American Vegetarian Society in 1977 and marks the beginning of Vegetarian Awareness Month, in October.
The goal of the holiday is to "promote the joy, compassion and life-enhancing possibilities of vegetarianism." The big event this year is to encourage people to visit worldvegetarianday.org and pledge to go vegetarian for a day, a week or a month.
Proponents of a vegetarian diet cite many benefits to personal health as well as to the world at large. Not only does decreasing meat intake decrease one's risk of cardiovascular disease, but lowering demand for meat saves important resources used to raise cattle, such as water and soil.
So if you want to go vegetarian for a day, you can start by making this simple Veggie Dream smoothie that will give you the energy and satiety to reach your health goals.  This recipe has all the components of a meal: protein from the snow peas, healthy fats from the avocado, and vitamins and nutrients from the vegetables and fruits. At 284 calories and 8.5g of protein per serving, it will satisfy your hunger and provide a quick meal replacement.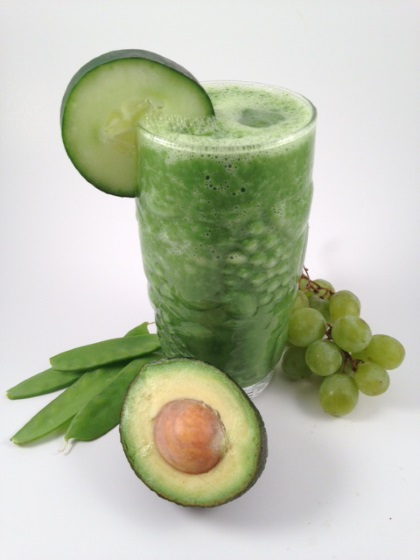 Veggie Smoothie Recipe

Ingredients
1½ cup water
¼ avocado
¼ cucumber
½ cup green grapes
½ cup frozen spinach*
1 tbsp lemon juice
1 cup snow peas
Directions
Place all ingredients in your jar and use the "Smoothie" button to blend until a smooth consistency is achieved.  If fresh spinach is used instead of frozen then add an additional ½ cup of ice cubes.  If your blender doesn't have a "Smoothie" cycle, blend on Medium Low (speed 3 or 4) for 10 seconds, then Medium High (speed 6 or 7) for 30 seconds.
*If fresh spinach is used instead of frozen then add an additional ½ cup of ice cubes.
This recipe yields two 12 oz servings.  Each serving contains 110 calories, 3.8 grams of protein, 13.5 grams of carbs, and 5.3 grams of heart healthy fats. This will satisfy your hunger and acts as a quick meal replacement.
About the Author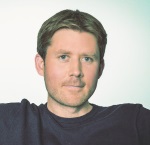 Matt is the founder of PerfectSmoothie.com, one of the most popular web sites about learning how to make a smoothie, with over 2 million readers to date.  PerfectSmoothie.com teaches the most time and cost efficient ways to make smoothies and boasts a unique nutrition focused methodology in their best smoothie blender ratings criteria.