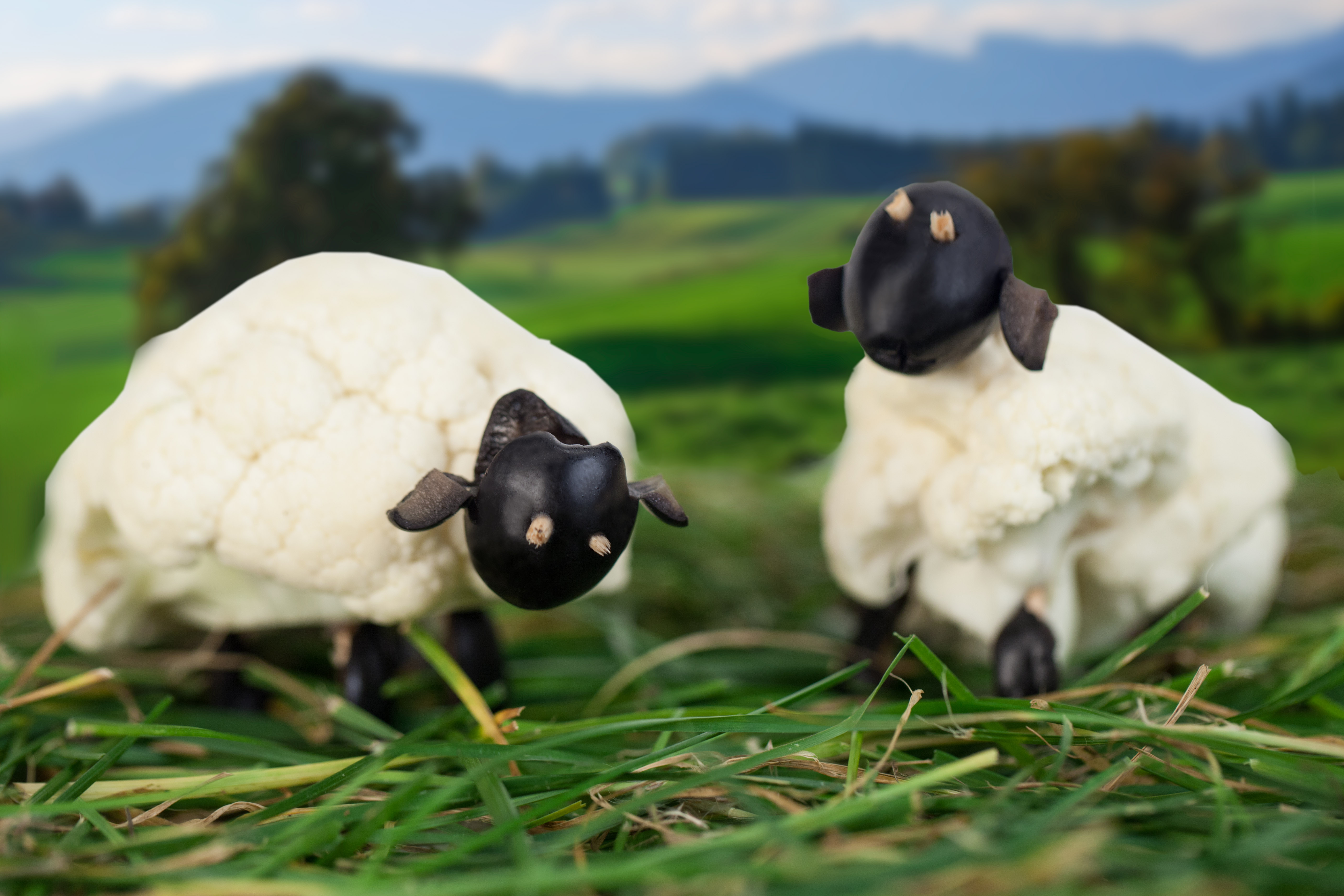 Tips to Get Kids to Eat Their Veggies
Kids. Vegetables. These two words don't typically go together very well. I don't know of many kids who jump out of their dinner seats because they're excited to eat vegetables. But we all know vegetables are good for us. According to the Centers for Disease Control and Prevention, at every meal we should fill a quarter of our plate with vegetables. When you think about it, that's really not very much, but kids tend to see things differently than adults, and a quarter of a plate covered in vegetables is horrific. So how do you get kids to eat those pesky vegetables? Here are a few tips to try; see which work best for your family.
1. Get creative.
Show your children that vegetables can be fun and are not intimidating. WebMD.com suggests letting your kids get creative with vegetables by renaming them. Another great idea (even though it goes against conventional wisdom) is to let your kids play with their veggies, arranging them into various objects. You can also cut vegetables into fun shapes. If your children realize that vegetables can be entertaining, the vegetables will be easier to eat.
2. Offer veggies with your kids' favorite foods.
WebMD.com suggests that if your children like pizza, tacos or hamburgers, try adding one or two new vegetables every time you make that meal. For example, instead of cooking a plain cheese pizza, have your children layer onions or peppers on top (it doesn't have to be a lot). If you let your kids experiment with which vegetables to include and add the vegetables themselves, you'll increase the fun factor, which may make eating vegetables more appealing.
3. Bring your kids to the store and into the kitchen.
Take your children with you to the grocery store, and let them pick out vegetables. Another great way to introduce new foods, especially vegetables, is to have your kids help you prepare meals. According to WebMD.com, your kids will be more likely to eat the vegetables they pick out and help prepare.
4. Hide them.
If all else fails, hide vegetables in foods your kids already enjoy eating. Add cauliflower to mashed potatoes, make zucchini bread, poor melted cheese on cooked broccoli or add spinach to a smoothie. One green smoothie that is sure to please is Green Pineapple Paradise (check out Blendtec's Recipes page for other delicious smoothies that offer the benefits of vegetables).
What are your favorite tips for helping your children eat their veggies?