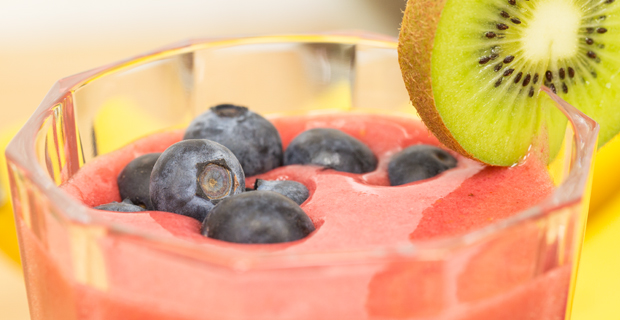 This berry smoothie is full of delicious strawberries and raspberries. Packed with vitamins and minerals, this smoothie not only tastes great, but is great for you.

Let's be honest, it's 2014 and we all want to forget about our overindulgence during the holidays. There's just one problem: our clothes remember. Is your favorite pair of pants fitting a little bit tight after the holidays? Set realistic goals this year to stay motivated. Keep in mind you can't change your body in one day. Try this 14-Day Workout Challenge to help you meet your New Years exercise goals one day at a time.

So many foods provide vitamins and nutrients to keep our bodies strong and fight against disease. This month, we highlight five great "healing" foods: almonds, blueberries, flaxseed, honey, and turmeric.