Posts tagged:
salad dressing recipes
This weeks Recipe of the Week is Dijon-Maple Vinaigrette. It's sweet and tangy and a welcomed accompaniment to any bed of greens. It can be used as a marinade for chicken or pork to tantalize your taste buds.
Have you ever tried salad in a jar? Make one of our easy delicious dressings in your blender, pour the dressing in a canning car, and then throw in your salad ingredients. Add your greens last to keep them crisp. Throw the lid on the jar and voila! You've got a scrumptious salad that will stay fresh for several days.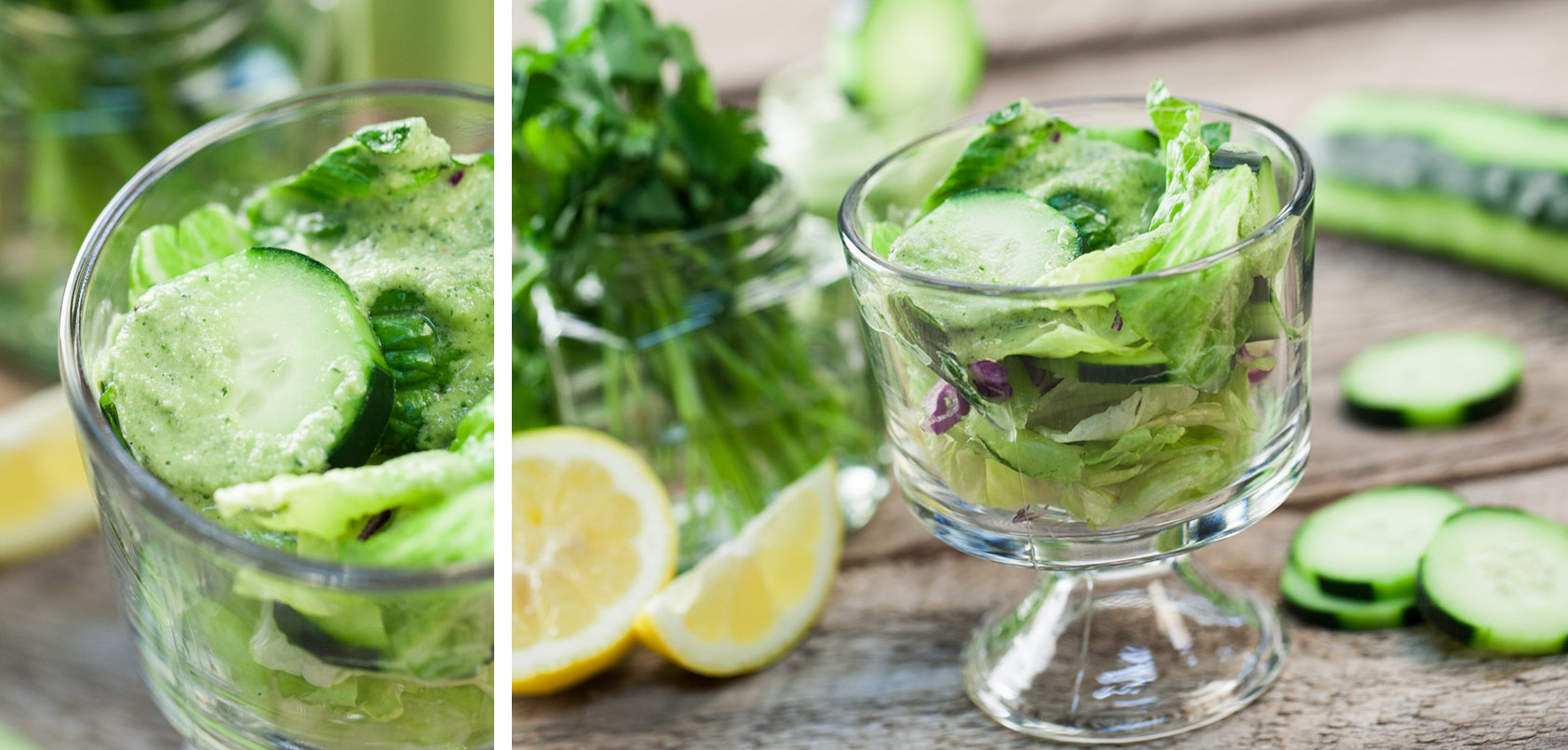 This weeks Recipe of the Week is our Cucumber-Tahini Dressing. It's simple to make, and with a unique flavor you'll continue to come back for more. Use it on salads or alongside fresh vegetables.