Posts tagged:
Halloween party ideas
Need help planning a Halloween get-together? Here are 5 party-ready recipes that are sure to please!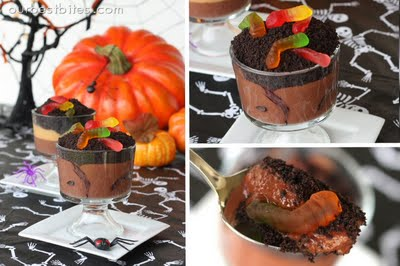 Are you having a Halloween party this season? Are you wondering what to make for it? We bring you recipes for Mummy Dogs, Caramel Apples, Pumpkin Chocolate Chip Cookies, Roasted Pumpkin Seeds and Night Crawlers in Dirt that your guests and kids are sure to love.