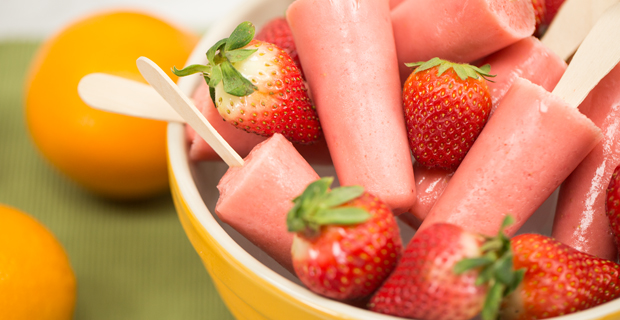 Strawberry Orange Yogurt Pops [Recipe Video]
Strawberry Orange Yogurt Pops
Get the full recipe on the Blendtec Recipes page.
This frozen yogurt pops are a delicious way to enjoy a hot summer day. It's easy to make, with only four ingredients, and is low in sugar. This is a treat everyone can enjoy, and if you have kids, they can enjoy helping you make it. Let them help you measure out the ingredients, pour the recipe into the ice pop molds and add the sticks. Once you've poured the mixture into the ice pop molds, you could even add some fruit or add some orange zest into the mixture after you've blended it.
[youtube X0w7_eaKyic]
Ingredients
1 c orange juice
1½ c strawberries
¾ c low-fat vanilla yogurt
2 tbsp granulated sugar
Directions
Add ingredients to
FourSide jar
in order listed and secure lid. Select "Batters." Pour into ice pop mold, insert popsicle sticks and freeze until solid.