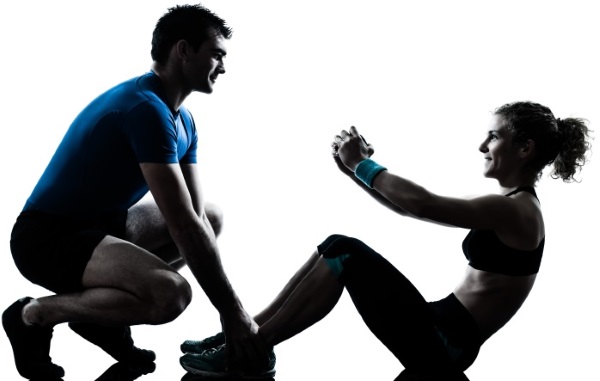 I love what a New Year represents- a clean slate, a chance to start anew, an opportunity for self-improvement. Fitness goals are the classic New Year's Resolution, however many experience the "February Fall Out" with their new health goals. In order to avoid this, make sure to just compete and compare with yourself.  Don't let small slip ups discourage you to quit. Also set smaller weekly or daily goals to stay motivated and to help you notice even small improvements. Completing the following workouts will help you kick off a dynamite year! Bring on 2015!!
You can also check out our 14-day workout challenge from 2014, as another way to get bring in the new year.
Try the beginner workout first and then and progress up to the advanced level workout over the course of a few weeks. If you are already at the advanced level, start there and try to improve your time.
HINT: Time yourself on each round, and try to beat it on each consecutive set. Also try to improve your time the next time you complete the workout.
Beginner
5 pushups on your knees
10 squats
20 jumping jacks
30 second plank hold
40 seconds running in place
Repeat as many times as you can.  Set a goal for 3.
Intermediate
10 pushups
20 walking lunges
30 crunches
40 squats
50 jumping jacks
60 second plank
Complete as many rounds as you can.  Set a goal for 4.
Advanced
10 burpees (with a pushup and a jump)
20 pushup to plank
30 squat jacks
40 knee to elbow (20/leg)
50 high knees (per leg)
60 second wall sit
Complete as many rounds as you can. Set a goal for 4.