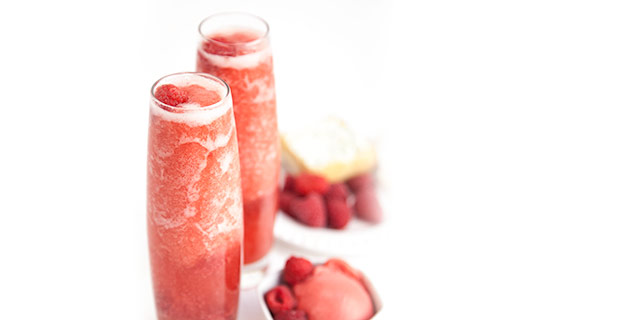 New Year's Eve Party [Meal Planning Monday]
New Year's Eve is tomorrow, and we have some great dishes and drinks for you to enjoy with friends and family!
Here are some adult beverages you can enjoy at your party: Frosted Cosmo, Frozen Raspberry Mimosa, or Orange Fromo. They're all easy to make and have a great fruit flavor that your friends are sure to enjoy. If there are kids around, try one of these drinks: Orange Julicious, Raspberry Milk Shake, or Strawberry-Lime Slush. One of these is bound to hit the spot, and the kids will come back for more.
If you're looking for some great dips and spreads to serve your guests, Almond Hummus, a Cheese Ball, and Creamy Spinach Dip are all great to serve with your favorite crackers or vegetables. Cocoa-Nut Almond Butter is a great dessert dip; try it with graham crackers, apples, pretzels, or frozen bananas. If you want some dips that are a little different, Cilantro Chili Sauce and Thai Peanut Sauce are great served with spring rolls, shish kebabs, and you could even try shrimp.
Whatever it is you're looking to serve for your New Year's Eve party, your Blendtec blender can help you whip it up.
What are your favorite New Year's Eve party dishes?