National Physical Activity Month
In 2012, May was declared National Physical Activity Month in order to encourage Americans to make physical activity a part of daily life.
Exercise is necessary for a healthy lifestyle. Physical activity will help you maintain a healthy weight and prevent a variety of chronic diseases, including heart disease, cancer, and stroke—the three leading causes of death in the United States. As significant as these benefits are, they aren't the only reasons to exercise. Here are some of my top picks:
Enhanced mood
Greater energy
Better sleep
Greater social opportunities
Less stress
Reduced aging
Decreased depression
Greater cognitive abilities
Increased confidence
Better body image
We all know physical activity and exercise are good for us (but it's always helpful to have a motivational reminder). The real challenge many of us face is finding a way to include exercise in our daily schedules. A simple way to increase your physical activity is to add more steps to your day. For example, take the stairs, walk instead of using a cart on the golf course, and get off the subway one stop early and walk the rest of the way to your destination. Other ideas are to walk up and down the field while watching your kids play a sport, take a walk outside rather than hanging around the water cooler during your morning work break, and catch up with a friend on a walk rather than on the phone. The Presidential Council on Fitness, Sports, and Nutrition has provided additional tips on fitting in activity during the day—check out the tips and see what works for you.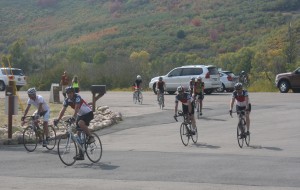 To really make exercise a part of your lifestyle and reap the benefits, this month go for a hike or bike ride, sign up for dance lessons, go swimming at your local rec center, join a community sports team, play a quick game of basketball or football at the park, or participate in a local road race. Stay tuned for more blog posts this month on how you can celebrate National Physical Activity Month and enjoy the benefits of daily activity.
How do you stay physically active?