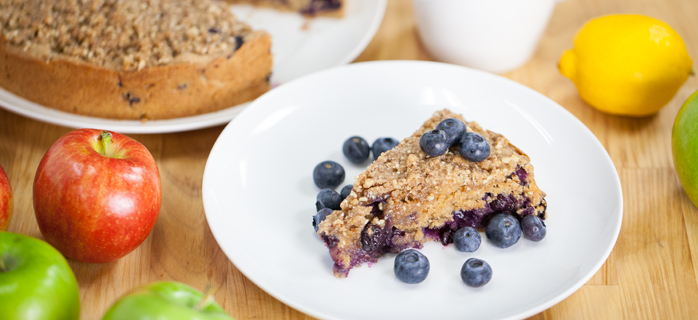 Lemon Berry Coffee Cake [Recipe of the Week]
This lemon berry coffee cake is sure to be a hit this Mother's day. Make for brunch or accompany for dinner as the dessert. It may be a vegan recipe, but don't let that scare you away from the delicious tastes the lemon and blueberries offer. Don't like blueberries? Go ahead and change it up. You can try adding different berries, like raspberries, strawberries, or anything else you might enjoy. The flavor variations are unlimited.
This coffee cake tastes so good, I guarantee you won't be able to eat just one slice. It's one of those "lick your plate clean" kind of desserts.
You can find the complete recipe on the Blendtec Recipes page.
Lemon Berry Coffee Cake