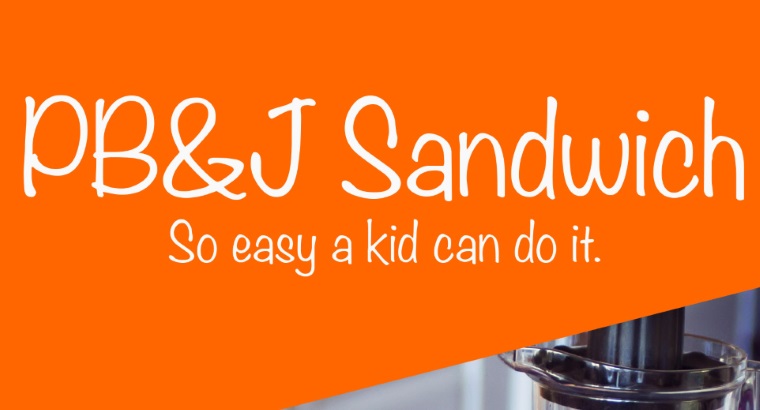 Kid-Friendly Peanut Butter and Jelly Sandwich!
Cooking healthy foods with your kids can be a great family activity, and the knowledge you pass on to your kids will shape them for the rest of their lives. Here at Blendtec, we are doing all we can to educate kids on how to eat healthily so they can live long, high-quality lives. For example, we have partnered with the American Heart Association on their Nationwide Healthy Kids Initiative.
When you pack as much power as we do into a blender, people often get intimated by its punch. But Blendtec's blenders are simple to use—so easy, in fact, that kids can enjoy using them to make healthy and delicious treats.
Making nut butter is incredibly easy and fun with your Blendtec blender and Twister jar. Simply add 1½ cups of nuts to the jar, and then blend away. You read that right: Nuts are the only ingredient you need to make warm, delicious nut butters. And your kids will have a blast watching the nuts disappear!
Ready for even more fun? Make an amazing sandwich by combining fresh nut butter with your favorite jam or jelly. (I highly recommend our Strawberry Jam.)