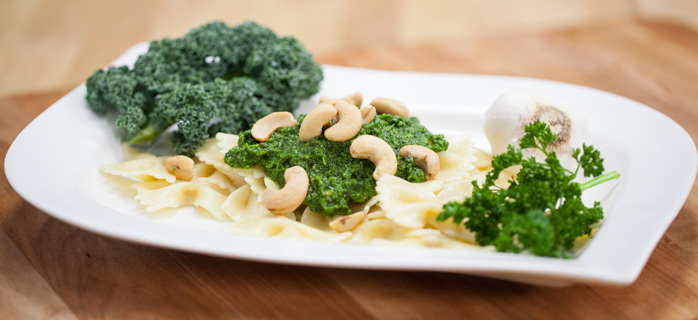 Kale Pesto [Recipe of the Week]
Kale Pesto
Try this healthy and delicious vegan alternative for traditional pesto. Yes, it's kale pesto. Some people cringe at the thought of eating kale, but it really can taste great, and it's good for you.
Kale is one of the healthiest vegetables you can consume. Kale is high in vitamins A, C, and K. It's well-known for being packed with vitamin K. According to a study in the American Journal of Clinical Nutrition, a diet rich in vitamin K can reduce your risk of developing or dying from cancer. Vitamin K also has many other benefits for your body; normal blood clotting, antioxidant activity, and bone health.
Vitamin K is necessary for a wide variety of bodily functions, including normal blood clotting, antioxidant activity, and bone health.
Get the full recipe on the Blendtec Recipes page.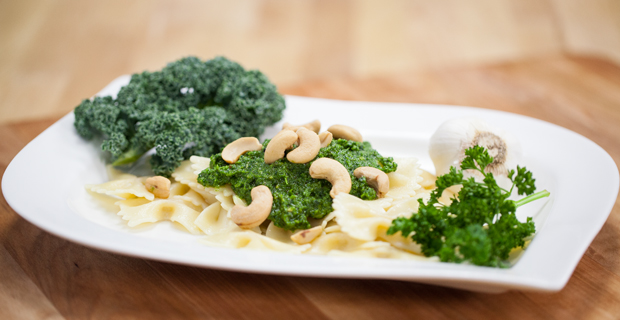 In summer, there are so many vegetable to enjoy; however,  during the cooler months, there are fewer in-season choices — with the exception of kale and other dark, leafy greens.
Here are some tips to finding the freshest kale:
look for firm, deeply colored leaves with hardy stems
smaller leaves will be more tender and milder in flavor
leaves range from dark green to purple to deep red in color
Unwashed kale should be stored in an air-tight zipped plastic bag, and can be kept in the refrigerator for up to five days.
Source: WebMD