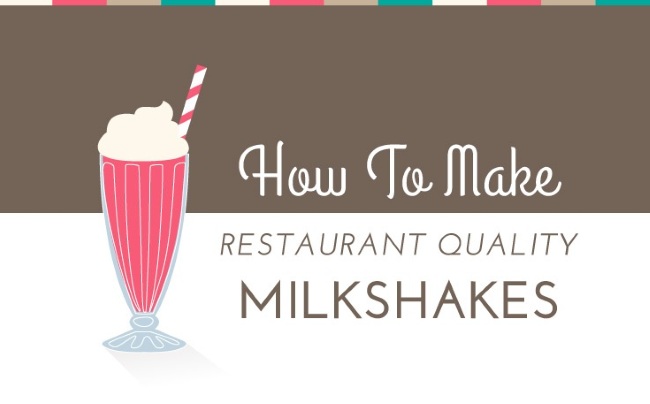 How to Make a Milkshake + 4 Milkshake Recipes
Do you love restaurant milkshakes? They're full of flavor and are so thick and creamy. Well, now you can make a restaurant quality milkshake in your own home. It's quick and easy, and you don't have to stick to just the few flavors they offer. So get out the blender and experiment with these four milkshake recipes, or create your own. Enjoy!
Share with us in the comments below what your favorite milkshake is.
Click here to share this graphic on your website.

Copy/paste the code below to add this graphic to your site.
<img src="https://d2x83fpq8bsx3q.cloudfront.net/wp-content/uploads/2014/08/How-to-make-a-restaurant-style-milkshake.jpg" />