Holiday Pomegranate Smoothie
By Matt Sedlacek of PerfectSmoothie.com
Try something different this holiday season with our deliciously sweet and minty Holiday Pomegranate Smoothie. Traditionally, the holidays are a time to share and enjoy hearty fruits such as pomegranates, oranges and apples. With this recipe you can use them all to make a mildly flavored, refreshing smoothie. We have also added cucumber and mint to provide a calming balance to the sweet richness of the pomegranate seeds.
Mint is a traditional holiday flavor, as seen by the ubiquitous candy cane. Fresh mint, a symbol of hospitality, has long been used medicinally as a digestive aid. Add more than one mint leaf to spice up the Holiday Pomegranate Smoothie while increasing manganese, copper, and vitamin C.
The pomegranate, with its many seeds, is a symbol of fertility and longevity. It's an excellent source of antioxidants, which contribute to healthy reproduction and longer lives. In legend, it is a divine fruit harvested in the Garden of Eden. Since Christmas essentially celebrates our inner divinity (light), eating pomegranates can easily become another celebrated tradition in your household during the holidays. Imagine a Christmas tree decorated with fresh pomegranates, oranges, apples and pears to symbolize the life and the light in your home during the cold season outdoors.
Increase your intake of fresh fruit in the wintertime to provide adequate vitamin C to ward off viruses and other illnesses.
Holiday Pomegranate Smoothie
Ingredients
Seeds from ½ pomegranate
1 mandarin orange
½ apple
½ cucumber, peeled
1 fresh mint leaf
¼ cup cold water
¼ cup ice cubes
Instructions
A high-powered Blendtec blender will completely pulverize the seeds. Try using some of the white pulp that surrounds the pomegranate seeds in the smoothie—and even some of the pomegranate rind! All parts are edible.
Peel the orange. Add all ingredients and blend until smooth. Enjoy!
The pomegranate, mint, cucumber, apple, and orange combination provides 121 calories per serving, 15% of your potassium for the day and 14% of your dietary fiber needs.
This recipe yields approximately one 24 oz serving, (or two 12 oz servings).  Each 12 oz serving contains 103 calories, 1.7 grams of protein, 26 grams of carbs, and 0.3 grams of fats.
About the Author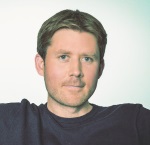 Matt is the founder of PerfectSmoothie.com, one of the most popular web sites about learning how to make a smoothie, with over 2 million readers to date.  PerfectSmoothie.com teaches the most time and cost efficient ways to make smoothies and boasts a unique nutrition focused methodology in their best smoothie blender ratings criteria.