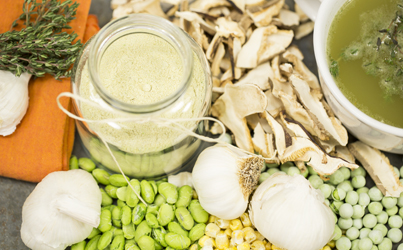 Herbed Vegetable Broth Powder [Recipe of the Week]
Many homemade soup recipes call for vegetable broth. There are many different options, and you may not know all the ingredients in each one, so why not make your own? This herbed vegetable broth powder is made with healthier ingredients and has less sodium than traditional broths. It's also easy to make.
Get the full recipe on the Blendtec Recipes page.