How is it we have already arrived at the end of January?! If you're like me, you set some great resolutions and goals for 2013, but then life happens, and those great resolutions and goals seem to get put on the back burner! With my busy life, I rely on my iPhone a lot. Some days that's a good thing, other days, not so much! But one good thing that has come from relying on my iPhone is having access to great health and fitness apps, which have helped me put my health and fitness goals back on the short list. So after I start my day with a healthy smoothie made in my Blendtec blender, I use apps to help stay on track the rest of the day. Here are three of my favorite.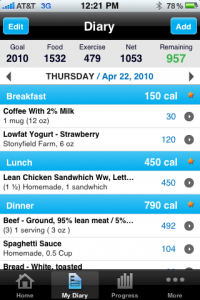 This app is designed for iPhone, iPad and Android.
Cost:  Free
Description:
MyFitnessPal is by far my favorite app. It has the largest food database of any calorie counter (over 2 million foods), and entering foods is amazingly fast and easy. You can also enter and track your exercise, to see whether the calories burned offset the calories consumed.
This app is designed for iPhone, iPad and Android.
Cost:  Free
Description:
WebMD helps you make sound health decisions and improvements by providing access to health information and tools. Resources include WebMD's symptoms checker, drugs and treatments information, first aid guidance, and local health listings. You can access the first aid information even when you don't have Internet access, which is a great feature in times of need. To personalize the app, you can save info relevant to you and then access it through a secure but easy sign-in. One of my goals this year is to be more prepared, and this app is helping me achieve this goal, even with my busy lifestyle.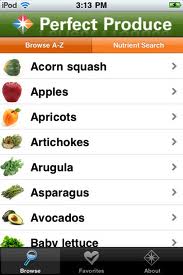 Perfect Produce by SparkPeople
This app is designed for iPhone and iPad.
Cost:  $1.99
Description:
Want to eat more fruits and veggies but find yourself sometimes confused in the produce aisle or the kitchen? How do you keep avocados from turning brown so quickly? And what exactly does fennel look like? So much produce, so many questions. That's why SparkPeople created Perfect Produce, a quick and easy tool that demystifies the produce section of the supermarket. This app has been a great help to me as I've tried to plan healthier meal options. When I have to make a quick stop at the grocery store, I have this app at my fingertips to help me make good choices. Totally worth the $1.99!
I hope these apps will help keep you on track with your health goals for 2013. Have you tried other health and fitness apps? If so, which do you recommend?
Photo/Description Credits:  iTunes, Google Play