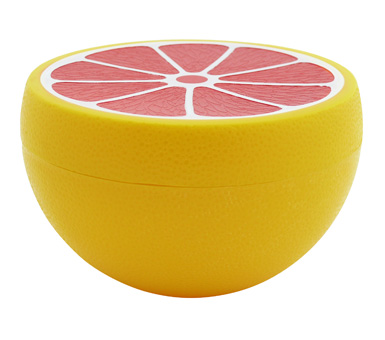 Gift Ideas for Fitness Fanatics
I love the holidays, but sometimes I'm stumped when it comes to choosing gifts for family and friends. Considering how many people give gift cards, I'm guessing I may not be the only person with this challenge. Part of my problem is that there are so many options! Even if I know what a person's hobbies are, how do I know which product to buy? Well, since one of my big hobbies is fitness, especially long-distance running, I thought I'd give a little insider insight on what a hard-core runner (and likely anyone wanting to get active and healthy) would be excited to receive this year.
Lip Balm
I exercise outside all winter long, in the wind, snow and even hail (I admit I grumble a bit when it hails on me). My lips would be begging for mercy if I didn't keep them well moisturized with lip balm. Though inexpensive, lip balm is one of my favorite gifts to receive. Why not give your favorite fitness fanatic an assortment of lip moisturizers this year? Make sure to buy some with sunscreen, and then get creative with different flavors and types.
Head Gear
Usually if I'm wearing a headband that covers my ears, I'm okay. But when I'm running in sub-20°F, especially when there's the added insult of wind, I sure wish I had something to cover my nose and chin. That's why I love the idea of athletic neckwarmers. I like Saucony's version because it has a breathable mesh insert in the mouth and nose area and the bungee cord at the back allows you to adjust the size to fit your head. (I don't have an athletic neckwarmer yet, so I hope this hint will make its way to Santa this Christmas). 
Foam Roller
While I love getting massages to relieve sore muscles, I don't usually have the time (or money) to get a massage every week, let alone every day. That's why I love muscle rollers. When I use a foam roller or stick roller a few minutes every day, my muscles are much happier and let me finish my 80-mile running weeks strong.
Suspension Training System
When I was introduced to suspension training several years ago, I was immediately sold. A suspension training kit lets you complete full-body strength training by using your own weight as resistance. I love the limitless ways I can use the kit to work my muscles. You can use the kit at home (especially great on those cold days you just don't want to leave the house) or wherever you travel—and no matter your current fitness level. Two popular systems are the TRX HOME Suspension Training Kit and LifeLineUSA XT Jungle Gym.
Fruit/Veggie and Dip Containers
I believe a key to running well is eating well, and I load up on fruits and veggies. I like to eat them raw and also use them in recipes in my Blendtec blender. But, I don't always use an entire fruit or vegetable at one time, and I also like to bring produce to work and other places for snacks. So I love fruit- and veggie-shaped food savers, which help keep produce fresh and prevent them from getting smushed. Some of Hutzler's produce savers also include compartments for dips and dressings, so I can easily bring a snack of veggies and bean dip to work.
What's on your holiday wish list this year?