Frozen Pumpkin Coffee Smoothie
By Matt Sedlacek of PerfectSmoothie.com
The idea behind this smoothie is to combine the seasonal elements of Thanksgiving with a cooler "frozen" drink texture that highlights the dessert-like tastes associated with both the Thanksgiving holiday and the Fall season itself.
Traditionally Thanksgiving is a time to wrap up canning and freezing of the fresh, seasonal fruits and vegetables that have just been harvested. This pumpkin coffee frozen smoothie is a great way to use pumpkin while it is in season. Eating produce when it is in season is not only more affordable, but many studies show that it is also healthier.
Fruits and vegetables that are naturally grown in the proper season may contain a higher concentration of antioxidants, vitamins and minerals. Instead of using canned pumpkin for this recipe, try cooking a pumpkin. It sounds like a lot of work, but it's actually very simple. Just cut it up like squash—leaving the skin on—and steam it in a double boiler steamer pan. Once it is cooked, the skin can be easily removed. If time is an issue, canned pumpkin provides many nutrients and is an acceptable alternative.
Frozen Pumpkin Coffee Smoothie
Ingredients
¾ cup brewed coffee, chilled
¾ cup milk of choice (fat free cow's milk or vanilla almond milk work well)
½ cup pumpkin, cooked
1 ½ tsp agave nectar
½ tsp cinnamon
⅛ tsp cloves
⅛ tsp nutmeg
Directions
The best method to make this smoothie is to blend the pumpkin, milk, and spices together and then freeze them in an ice cube tray ahead of time. Alternatively you can skip this step and add in ½ a cup of ice. Prepare the coffee and place it in the refrigerator or freezer to chill. When all the ingredients are chilled or frozen, add them to the blender with agave nectar and blend until smooth. An optional step is to top it with ¼ cup whipped cream and sprinkle with allspice. Enjoy!
This recipe yields two 8 oz servings. Each serving contains 245 calories, 2.8 grams of protein, 14.6 grams of carbs, and 21.7 grams of fat. (Keep in mind that the fat in this recipe comes from almonds, which are considered a heart-healthy and fiber-rich fat source.)
About the Author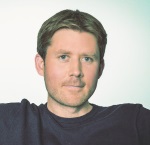 Matt is the founder of PerfectSmoothie.com, one of the most popular web sites about learning how to make a smoothie, with over 2 million readers to date. PerfectSmoothie.com teaches the most time- and cost-efficient ways to make smoothies and boasts a unique nutrition focused methodology in their best smoothie blender ratings criteria.