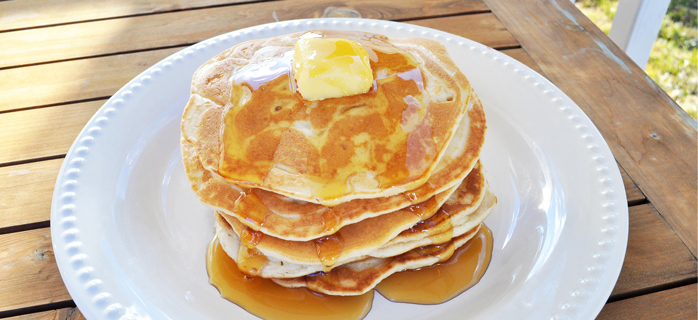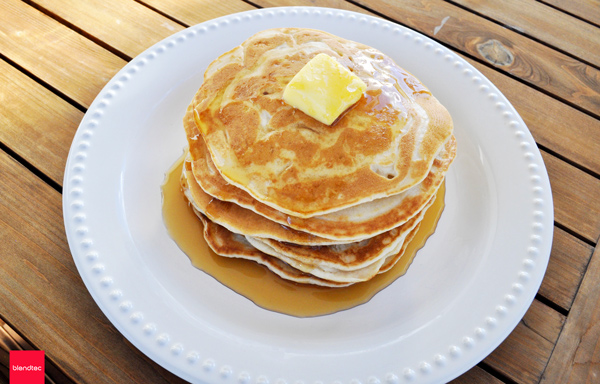 By Natalie Hixson of Strive for Progress
Teaching kids how to cook can be one of the best gifts you can give them. You are setting them up for success in their own kitchens. They also have a ton of fun!
Gaining skills in the kitchen helps kids develop self esteem and healthy cooking habits, and seeing their finished food gives them confidence.
Kids also get extra learning credit in the kitchen! Cooking teaches chemistry, math and even reading.
Cooking together in the kitchen is one of the simplest ways I have found to spend quality time with my kids. Sure, it can take a little bit longer to get your meal made if they are helping, but the benefits are worth it!.
Sometimes there's an extra mess, or the kids accidentally pour too much of something into the recipe. These are great opportunities to teach cleaning skills and will help them understand that mistakes happen to everyone, and you just move on.
Today I am sharing an easy recipe that kids can make, with your help. I had all three of my daughters (ages 11, 7 and 4) help with these pancakes.
The Blendtec is by far my favorite way to make pancakes! The clean-up is simple, and mixing and pouring goes by faster.
The kids loved helping and, with just a little more practice, my hubby and I may soon be waking up to the smell of pancakes. That's the other serendipity! Teach your older kids to cook so you can sleep in and let them make breakfast! *wink wink
(Just a quick note about the eggless part of these. We do not eat eggs in our house, so I had to create a recipe that was eggless. You can make any of your favorite pancake recipes in the blender.)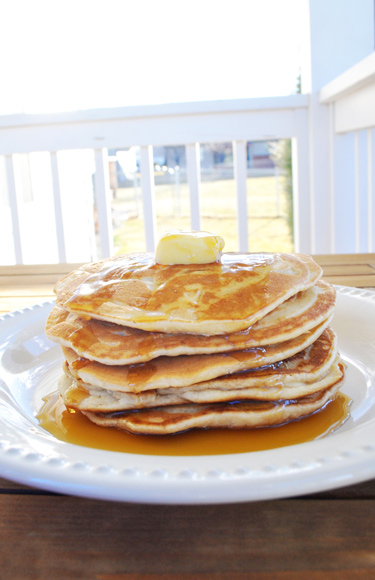 Easy Eggless Pancakes
Ingredients
3 cups flour
2 tbsp date sugar or honey
1 ½ tsp salt
1 tsp baking powder
1 tsp baking soda
½ cup favorite oil (we use grapeseed or sunflower)
2 ½  cups milk (we used rice milk)
Instructions
Pour oil, milk and honey into jar.  Then add all dry ingredients.
Stir mixture 2 or 3 times to incorporate flour into wet ingredients.
Place lid securely on blender. Select "Batters" or blend on Medium Low (speed 3 or 4) for 30 seconds.
You may need to scrape sides down and pulse a few times once the cycle is complete.
Heat a large skillet over medium heat and fill with oil.
When the skillet is hot, pour the batter in small amounts into skillet. Careful not to pour too much. Just pour slowly, and the batter will spread out.
When bubbles break on the surface and the pancakes are golden brown, flip with a spatula and cook the other side.
Remove pancake from the skillet when the second side is done.
Cook the remaining batter.
Slap your favorite butter, nut butter or coconut oil on the finished pancakes. Drizzle with syrup and enjoy!
What do your kids like to cook in the kitchen? Tell us in the comments below!
About the Author
Natalie Hixson loves finding new ways to make life fun, simple and balanced. She owns two businesses with her husband as well as homeschools her three daughters in Bozeman, Montana. She motivates and inspires the overwhelmed mom entrepreneur at www.striveforprogress.com.