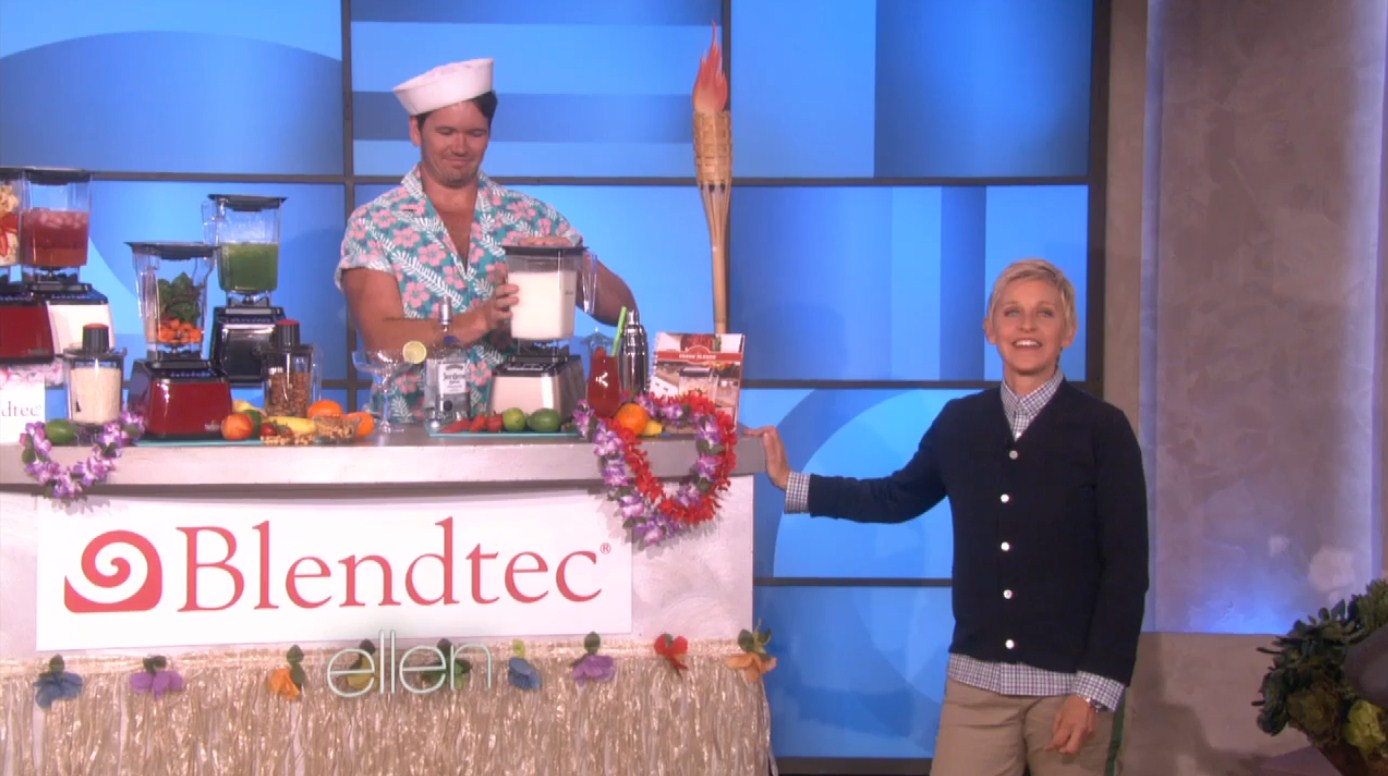 Designer Series Makes Splash on Ellen
Today audience members at the Ellen DeGeneres Show got their hands on their very own Blendtec Designer Series blenders. Ellen personally selected Blendtec's products to share with her audience as part of her One Day of May Giveaway.
Needless to say, the audience was thrilled.
Did you catch Blendtec on the Ellen DeGeneres Show? What would you do with a free Designer Series blender? Share your thoughts in the comments below or on our Facebook page!
Blendtec's own Reed Beus and Tim Provost on the set of Ellen.
Ellen's audience departs with Blendtec's Designer Series blenders.